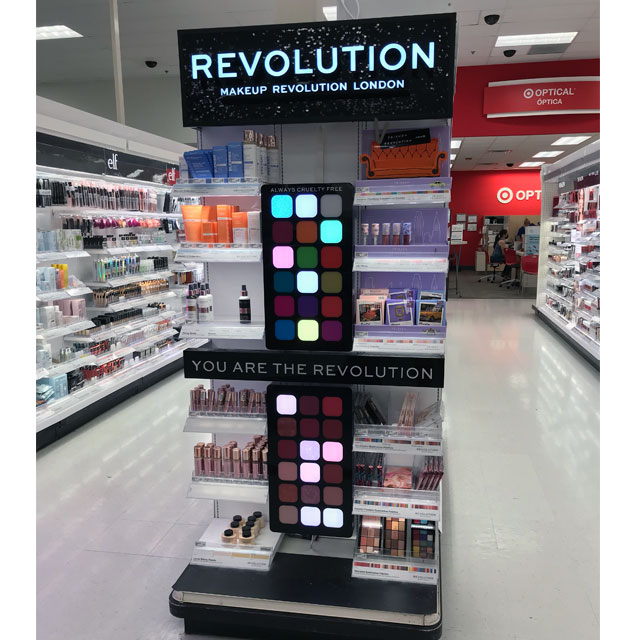 Revolution Beauty London recently partnered up with mass merchant Target to launch a dedicated end cap display to market their masstige cosmetics.
According to 440 industries, masstige products are commodities (most often in beauty, fragrance, and eyewear categories) that are sold at premium prices because their perceived value is enhanced by luxury brand names. Luxury brands license their brand to interact with broader segments of users, through products that serve as gateways to the brand.
In addition to merchandising their masstige products, Revolution Beauty debuted their brand-new Friends makeup line collaboration which was featured on three dedicated shelves. Inspired by the iconic female characters on the show, the collection features themed eyeshadow palettes and lipsticks.
"We looked at each character in detail — what they wear, their mannerisms, the makeup they use, the personalities — and started to build from there," Revolution Beauty founder Adam Minto recently told Allure. "The products take on the life of each character in a really immersive way."
To help bring attention to their products, the brand chose to illuminate the top header as well as the two panels that divided the display down the middle. These panels were designed to represent glowing eyeshadow pallets. Additional LED strip lights were mounted under the shelves to help highlight all the products on display.
Sources include:
440 industries