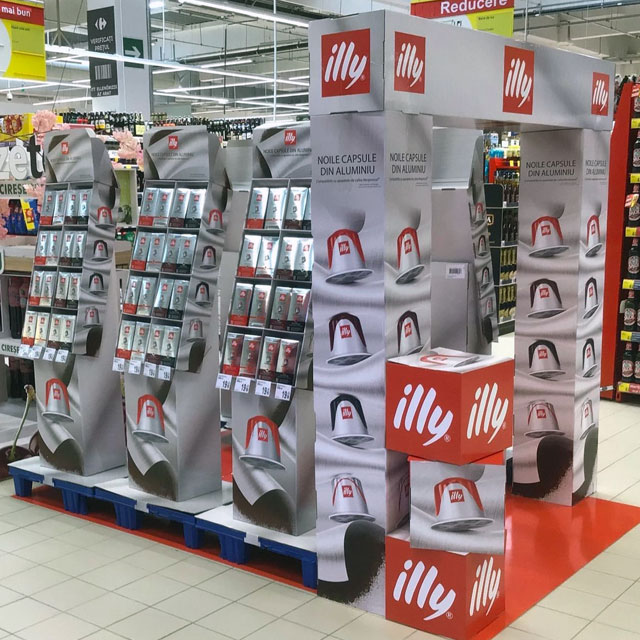 Illy stops Romanian shoppers in their tracks with this theatrical launch, heroing the new aluminum capsule format for its 100% Arabica espresso.
Striking graphics capture the brilliance of aluminum without plastic or UV varnishes, meaning this 100% attention-grabbing POS from STI Group is also 100% plastic-free.
Even the product packaging, also made by STI Group, uses PET-free metallic paper – ensuring all POS material is 100% ?? recyclable.
Make the right impact!