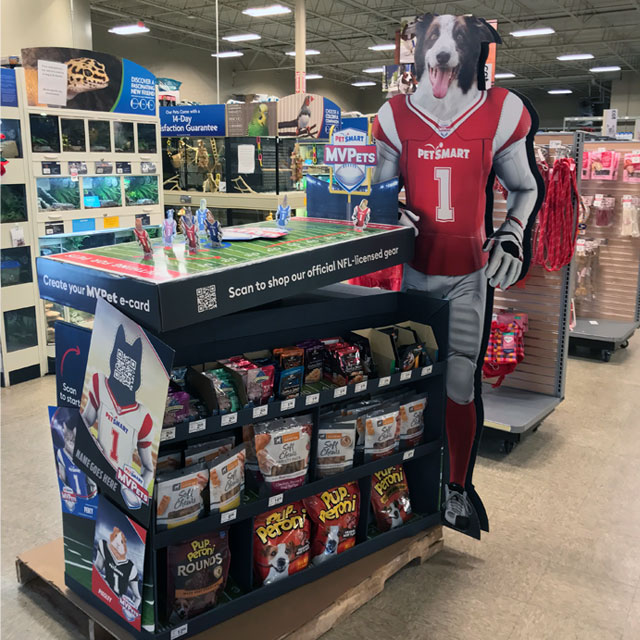 Get your pet drafted on the PetSmart team! 
As the NFL season gets closer to the Super Bowl, PetSmart is inviting fans to enjoy their MVPets TAILgate experience with their favorite furry one.
The campaign is in celebration of PetSmart being a sponsor of the Arizona Super Bowl Host Committee for this year's big game. The TAILgate experience is free and open to the public. Select stores in Arizona, California, Nevada, Colorado and New Mexico will host this event which includes:
The MVPets 40-yard dash featuring a giant, life-sized hamster wheel that attendees can run on and test their speed skills.
Adoptable pets from PetSmart Charities' partner.
A station for pet parents to create a custom football player card with their pet's photo.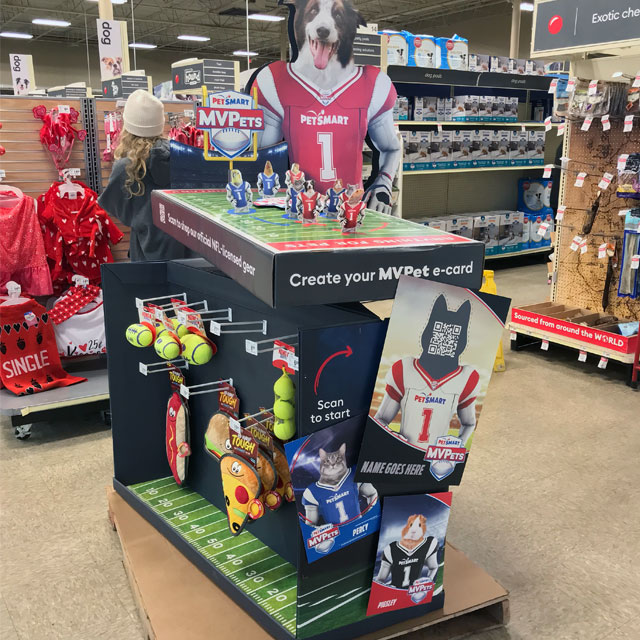 To celebrate their sponsorship in store, PetSmart rolled out this 'Create your MVPet e-card' pallet display. The upper portion of the display featured an angled football field with small die cut pet players and a MVP goal post. A huge dog standee balanced out the display while grabbing shoppers' attention from afar. The lower portion on both sides featured a variety of food and toys.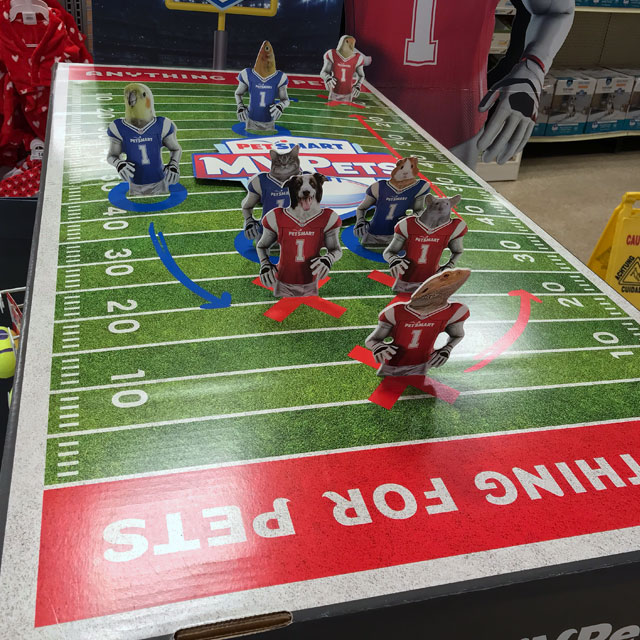 Anything for Pets………….die cut pet players' storm the field!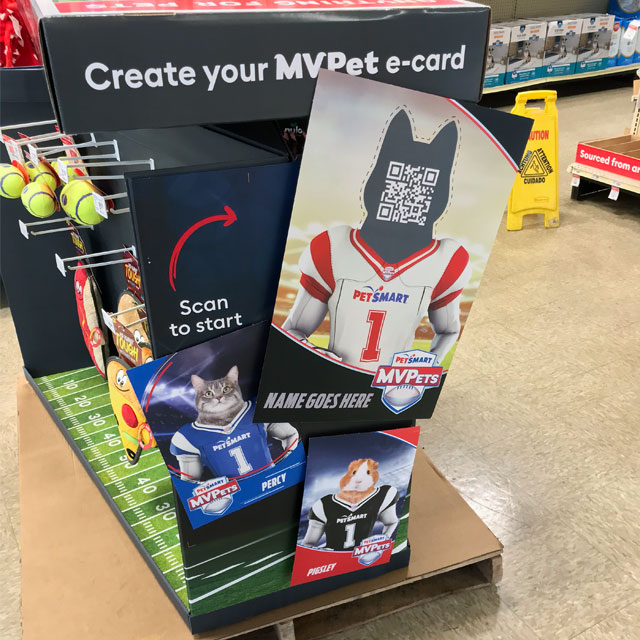 One end of the display featured a mosaic of pets in their football gear as well as a large scannable QR code that enabled pet owners to upload their photo, customize it and share it on social media platforms.
From October 15, 2022 – February 15, 2023, PetSmart will donate $1 to PetSmart Charities for every MVPet Player Card created up to $150,000!