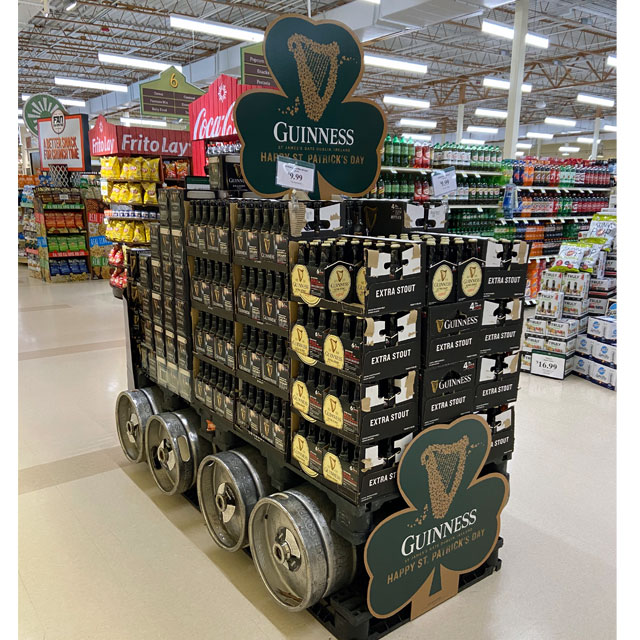 Although the company is now based in London, Guinness was first produced in Dublin, Ireland, at the brewery of Arthur Guinness (founded in 1759). Often considered Ireland's national drink, Guinness is sold in over 100 countries worldwide and brewed in over 50 countries.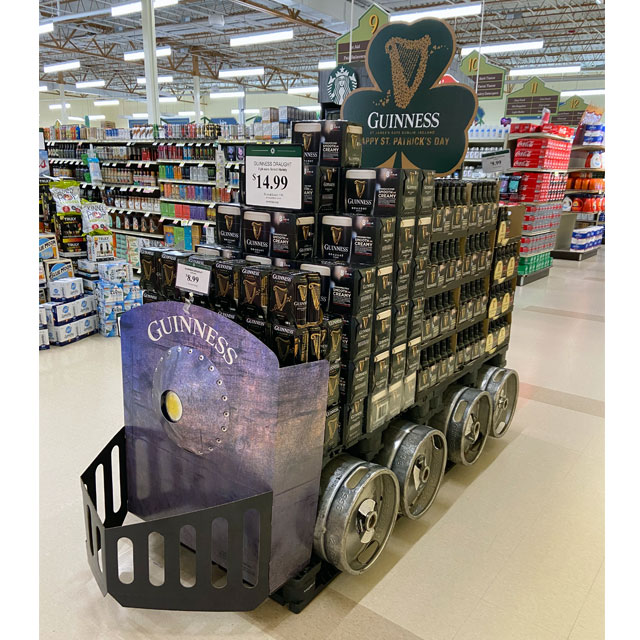 Guinness and its parent company, Diageo, are gearing up for St. Patrick's Day which will be held this year on March 17. To help fast-track sales, the brand is rolling out these awesome pallet train displays. The display was constructed by brand reps using pallets and four empty kegs that represented train wheels. A dimensional cowcatcher created the front of the train and two Guinness shamrocks added recognizable branding from afar.
Overall, a really great seasonal execution by brand and retailer.
Related
Guinness 1759 Stacker Floor Display
Guinness Stacker Strums Up Sales