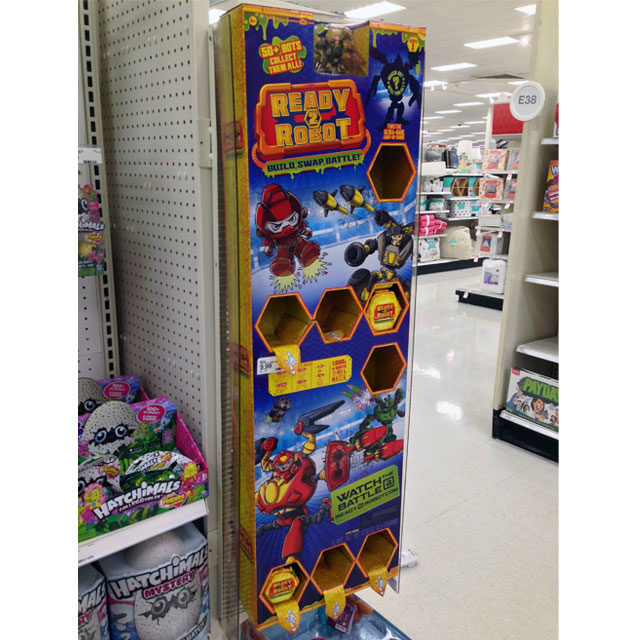 Build, swap, battle!
Considered one of the hottest toys of 2018, Ready 2 Robots is another top seller from American manufacturer MGA Entertainment Inc. who also owns several other very popular toys that have smashed sales charts over the years.
Their newest sensation, Ready 2 Robots, is a collectibles line for boys that offers 50+ bots which can be configured into over 1,000 different combinations using mix and match pieces. Similar to the company's L.O.L Surprise line, Ready 2 Robot are being sold in single, surprise packs. Each pack contains 7 unique body parts to create 1 mechbot, 1 unique pilot & 1 slime canister.
Opening one of the mystery packs may be more fun than playing with the toys. Each pack contains 5 secret chambers and 10 mystery layers that lead to the surprise mechbot. Check out this YouTube video that goes through the opening process and shows one of the toys being built.
Walmart and Target are the first retailers to carry the new toy in-store. In addition to on-shelf promotion, Target is using this fun and innovative sidekick display to encourage sales of the single mystery packs. Check out some of its features below.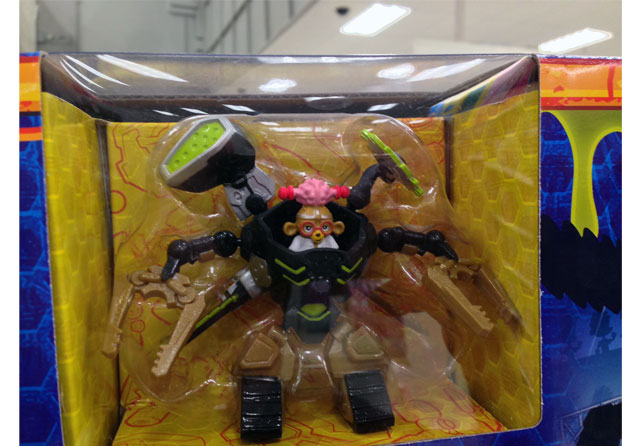 The top section of the display served as a mini diorama which housed one of the assembled Ready 2 Robot toys.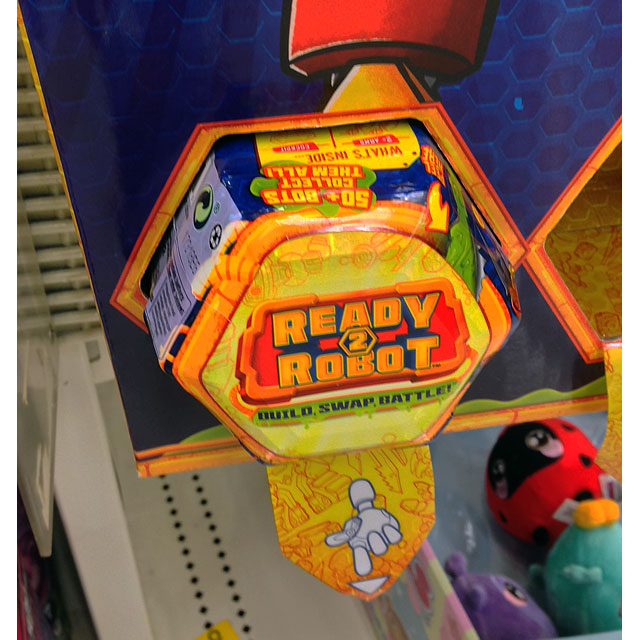 The individual surprise packs were housed in hexagon-shaped compartments and removed using a specially designed pull strip that moved the product forward.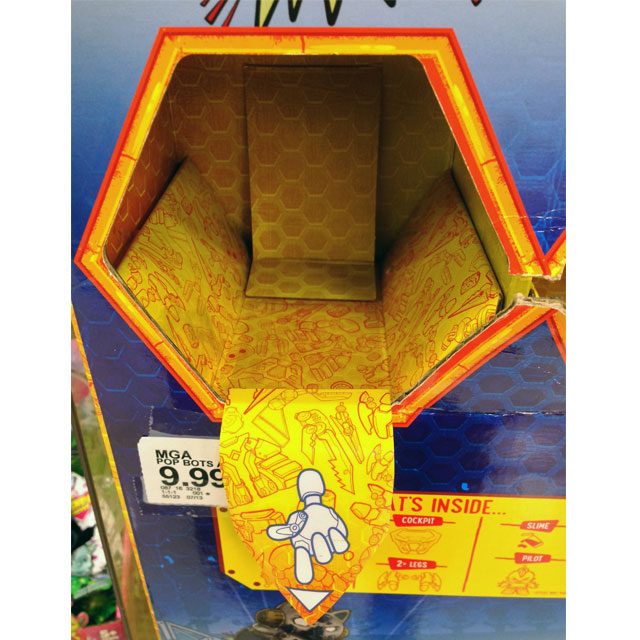 Detailed image of the pull strip and interior construction.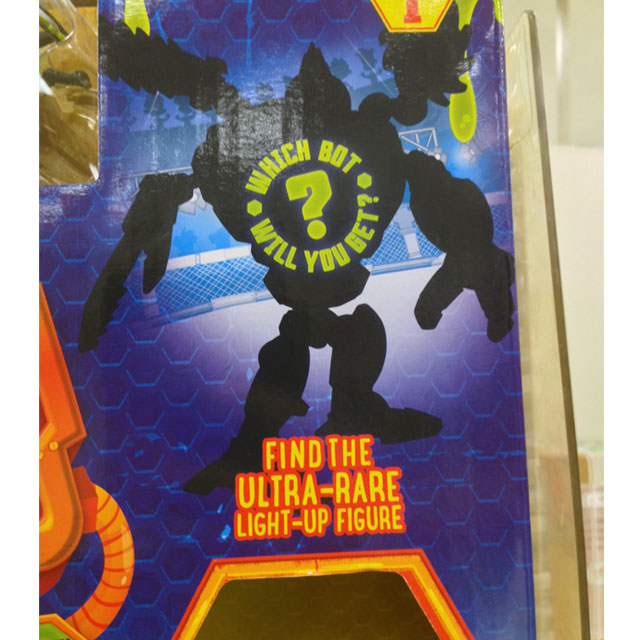 The right side of the display was designed to hold mystery packs that may or may not hold one of the ultra-rare light up figures. Great concept that encourages repeat purchases to find the limited edition treasure.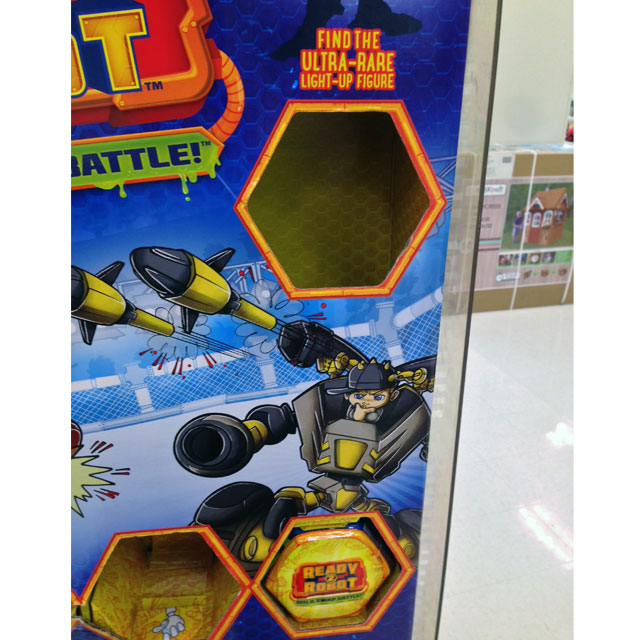 If you wish to view more toy displays, visit our image gallery and use the Product Channel menu to select Toys & Games or you can simply type toy displays into the search box.
Related
Tizzy Tongues Tout Shoppers With Try Me Side Kick Display
Skylanders Giants Inline Product Reader