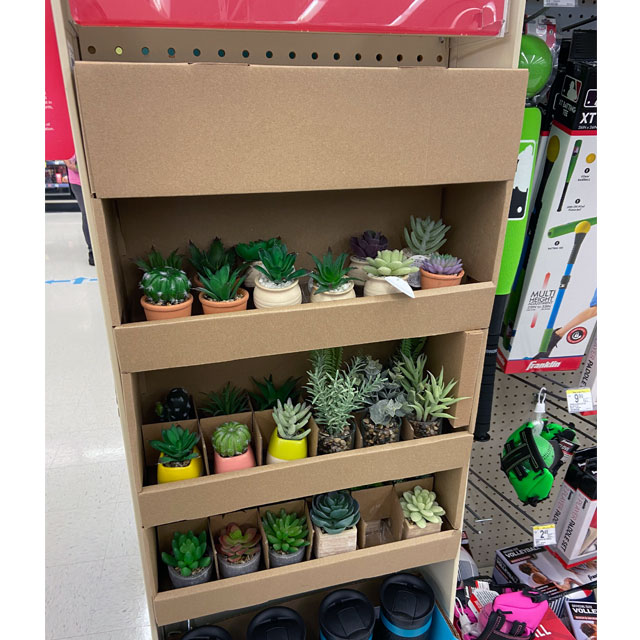 Does It Matter……No Branding Or Color?
On a recent Walgreens store check, came upon this side kick display that was merchandising several different types of succulent plants. Not sure if it was the plants that reeled me in or the unbranded brown display holding them.
For many of you reading this article, you already know that retail marketing is about capturing shoppers attention as quickly as possible, that's the secret sauce. This can be achieved using many options available to the designers of the world….too many to list. When it comes to POP displays, the building blocks are usually shape, graphics and functionality.
With this succulent side kick, it's obvious what the product is so don't really need any messaging, color or gadgets on the display to help tell a story.  In this case, the brown liner is earthy-looking which complements the luscious plants. We call this one a winner!