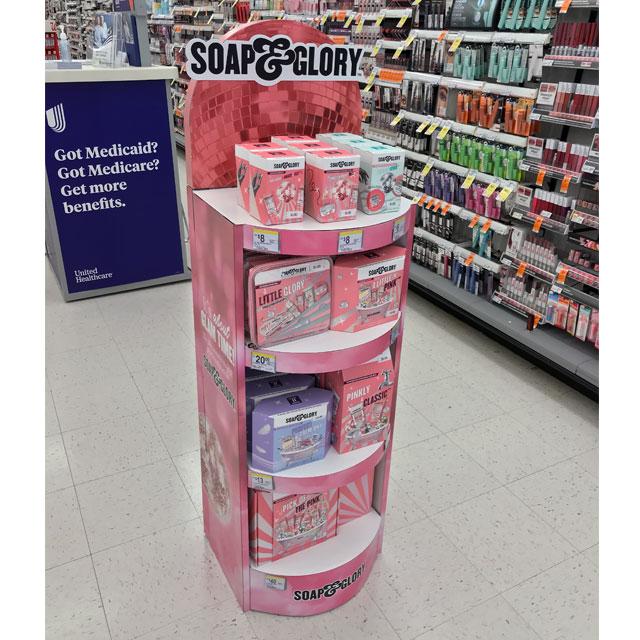 Soap & Glory, part of the Walgreens Boots Alliance group, is gearing up for the holiday season with a limited-edition collection of Body and Skin Care gift sets.
We bubbled up onto the beauty scene over a decade ago, selling seriously good products at accessible prices. At that time, we were delightfully different from the same-same beauty brands that people encountered every day, and we quickly attracted an army of faithful fans. We endeavour to elevate the everyday to embrace unexpectedly glorious moments with a cocktail that mixes a generous helping of luxury and a dash of humour – a little concept that we like to call 'Making Life Glorious'. We are on a mission to surprise you, one glorious product at a time. Just like you, we are multi-faceted mixologists of all that's good – and we invite you to come and dive into our world of fantastically formulated products that REALLY work.
Committed to creating the most effective, luxury quality and gloriously extra-ordinary beauty products, the brand is promoting their holiday gift sets with this festive floor display.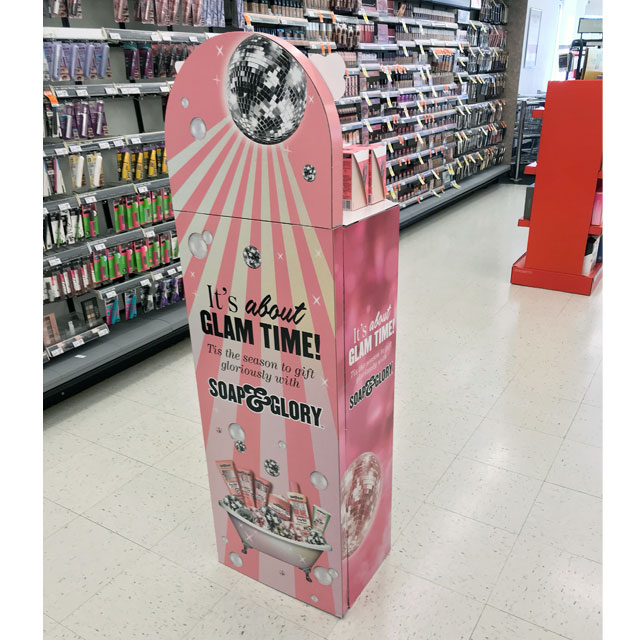 Designed to merchandise 8 different kits on 4 curved shelfs, the bright pink display was positioned at the store's entrance to grab shoppers' attention. The tagline 'It's about Glam Time', disco ball and product images were printed on the two sides and back panel.
Check out some other Soap & Glory displays.
Soap And Glory Inline Cosmetic Section
Sources include:
Soap & Glory