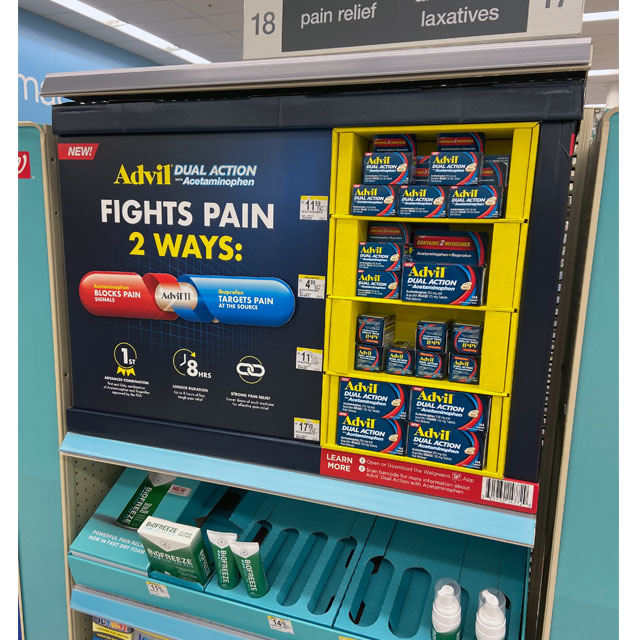 FDA Approves Exclusive Formula
Two of the most powerful pain fighting ingredients team up for some big relief. This past February, GlaxoSmithKline announced that the (FDA) approved Advil Dual Action with Acetaminophen as an over-the-counter (OTC) product for pain relief.
Franck Riot, Head of R&D, GSK Consumer Healthcare said: "For decades, many consumers have been using ibuprofen and acetaminophen to get the benefits of both active ingredients when safely treating their headaches, muscle aches, backaches, arthritis and other joint pain. Now Advil, the No. 1 selling OTC pain reliever, will offer US consumers the first-ever alternative option — a single, fixed-dose combination pain reliever. As the world-leader in pain relief, Advil Dual Action and our recently FDA-approved Voltaren Arthritis Pain gel, demonstrates GSK's commitment to providing new safe, effective and convenient pain relief options for consumers."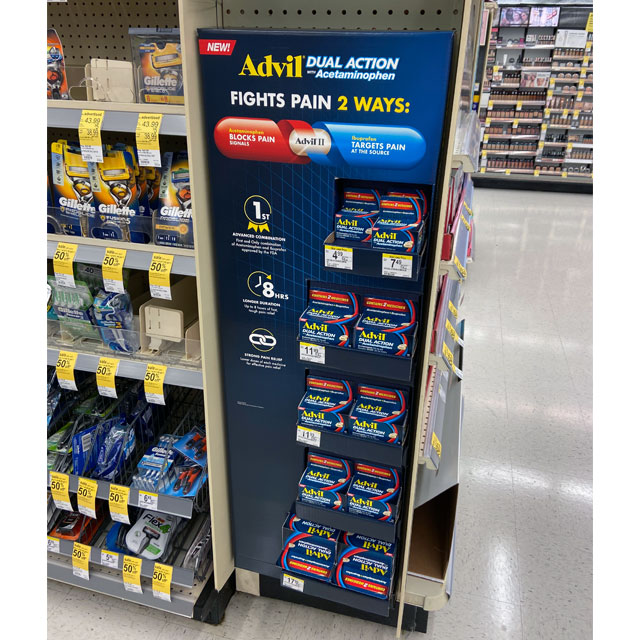 To help support the launch in-store, GSK and Walgreens rolled out an end cap and side kick display. In addition to brand colors, both displays utilized a large, dimensional Dual Action capsule to educate shoppers about Advil's new pain-fighting formula. Wonder why the marketing team chose not to use yellow shelves on the side kick as the product really 'pops' on the end cap display.
Related
Advil Fast Acting Floor Display
Sources include:
advil
prnewswire