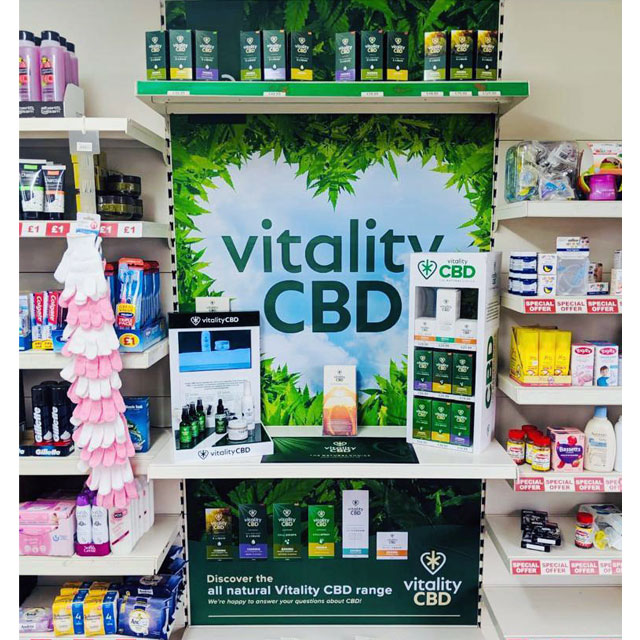 Vitality has been a loyal client of ours for a while now and whilst we continue to create projects for them, it becomes apparent that the never ending industry of CBD is growing – we like to maintain the premium look of the brand.
This is a CBD sampling station. With CBD being a relatively new product category at the time, the brand Vitality wanted to launch the product to increase awareness of CBD and the effects that Cannabinoid holds. The is an acrylic fabricated counter stand complete with digital screen.
The brief from the client was very simple – to make Vitality stand out in store. They need to look professional and premium as well as being educational. Our overall target was to be showcased in as many independent Pharmacies and Vape Stores as possible.
Sources include:
Pivotal