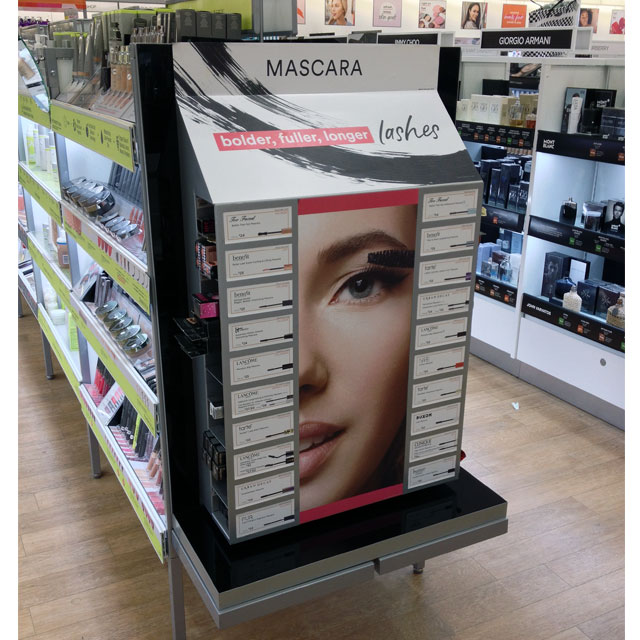 Mascara Display Offers Bolder, Fuller, Longer Lashes
Ulta recently rolled out this Mascara display to help shoppers get fuller and longer lashes. The end cap display, which shopped from both aisles, was designed with 20 total product compartments, ten on each side.  A simple graphic scheme included a large life shot with some tagline text on the angled copy panel. The three pink bars really helped pulled the message together and provided instant product recognition that this display was all about mascara.
If you want to view more cosmetic displays, visit our image gallery and use the Product Channel button to select the cosmetics category. You can also type the words cosmetic displays in the search box, then click enter or the magnifying glass icon to view results.