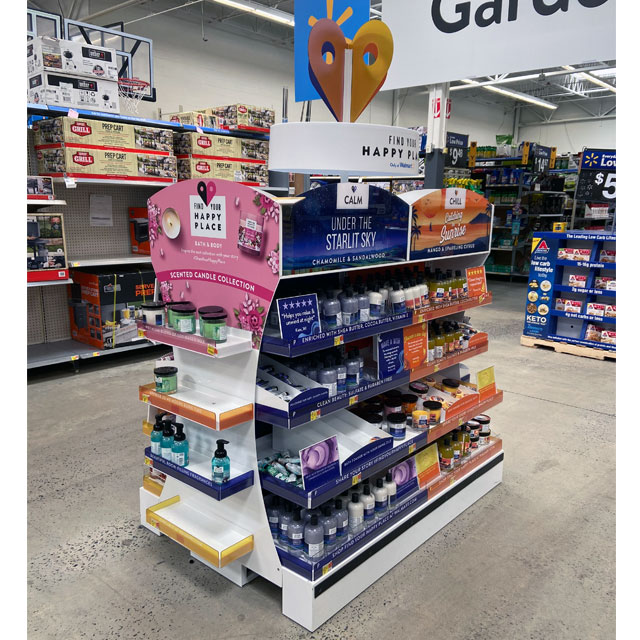 Unilever and Walmart have teamed up to launch a new line of candle and body care products to help shoppers focus on self-care and mental health. The new bath and body brand, Find Your Happy Place, rolled out four collections: Under the Starlit Sky, Catching the Sunrise, Lazy Weekends and Home for the Holidays.
Each unique collection includes shower gel, body lotion, scented candle, foaming bath bomb, hand wash and hand cream.
According to Retail Brew……Across Unilever's 20+ existing personal care brands, none directly addresses the idea of self-care and de-stressing. "When there is a space in the portfolio or an unmet consumer need, we will look to expand our product offering—whether it's through product innovation, incubation of a new brand, or collaborating with a retailer," Greg Ross, Unilever VP of U.S. Skin Cleansing.
To help debut the launch at retail, Unilever developed a custom pallet display that showcased the products on all four sides of the merchandiser. The heavy duty display highlighted each category using color-coded signage to help shoppers choose one of the many well organized products in each collection. A round topper with four-sided heart served as a beacon to draw shoppers to the display.
Sources include:
Retail Brew