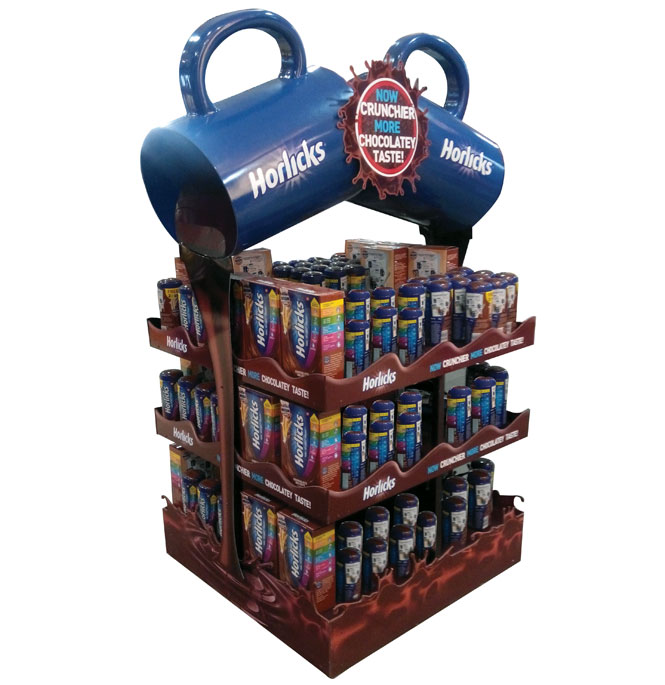 Horlicks Display Spills Over New Flavor
GlaxoSmithKline recently launched this pallet display to promote their new chocolate flavored variant from their Horlicks brand. Produced by Classic Display Systems, the four- sided display is topped by two huge mugs pouring out a delicious stream of the chocolate drink. A splash-style graphic between the mugs highlighted product attributes which complemented the chocolate waves on the shelf lips.
Maybelline Floor Display Puts On A Color Show In-Store
Maybelline recently launched its Color Show Lipsticks with this salon-style floor display. Available in 27 vivid shades, these fashionable lipsticks are making their global debut in several countries, including India. The curvy display sported several compartments that neatly housed a variety of merchandise, albeit, not all Maybelline products. A glass counter top provided additional selling space for the brand.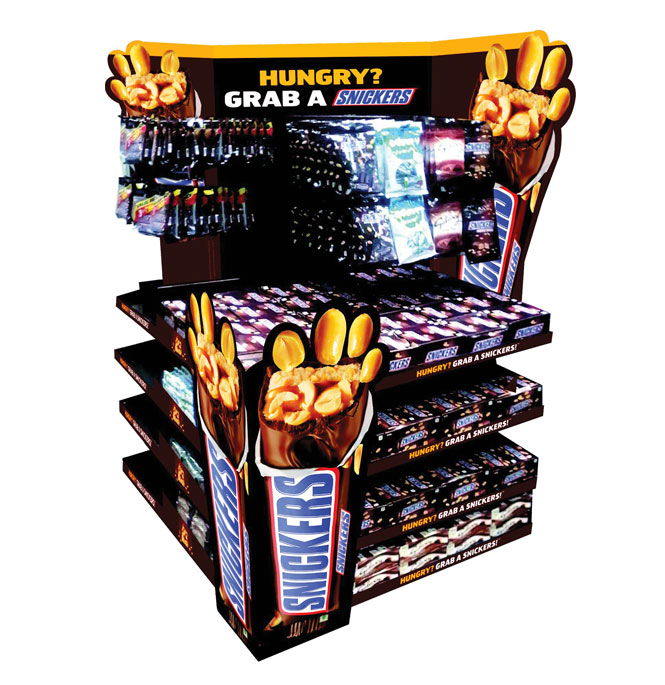 Snickers Helps Satisfy Shoppers Hunger
Spotted in Walmart Best Price, this durable floor display was designed to hold a lot of candy. Four product trays merchandised Snickers bars while additional products were displayed on peg hooks. Huge Snickers bars graphics added visual interest and supported the Grab a Snickers taglines printed throughout the unit.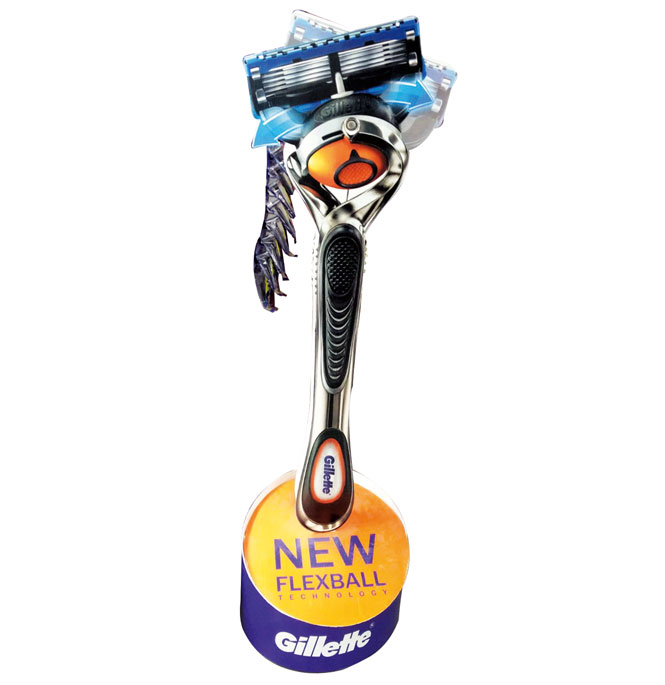 Gillette Flexball Promotions Stay Sharp In Store
The New Gillette Flexball Technology Razor has been on a high-decibel promotion in modern trade retailers across the country with the help of interesting in-store displays. This particular floor display was spotted at one of the Big Bazaar outlets in Mumbai. Placed conveniently in the men's personal grooming section, it easily attracts shoppers' attention with its dimensional, 3D cut-out of the razor.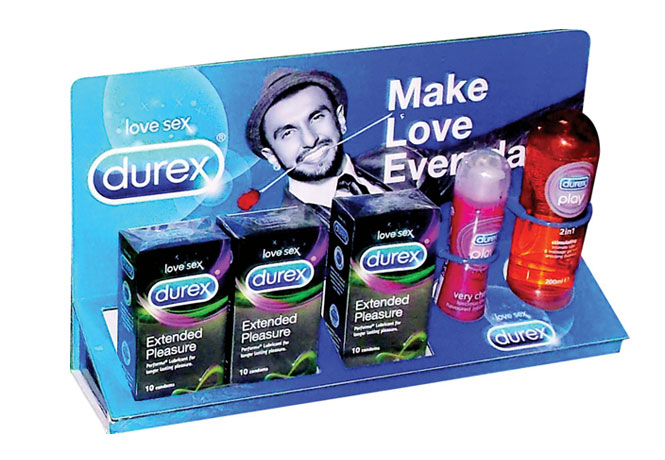 Durex Display Says It's Play Time
With the aim to enhance the visibility of the Durex Play range in pharmacy chains, the brand rolled out this 'lovely' display. Spotted in Apollo Pharmacy, the neat and tidy unit was placed right on the counter at the cash till. The high-end products on the right side of the display utilized an innovative mechanism to help prevent pilferage.