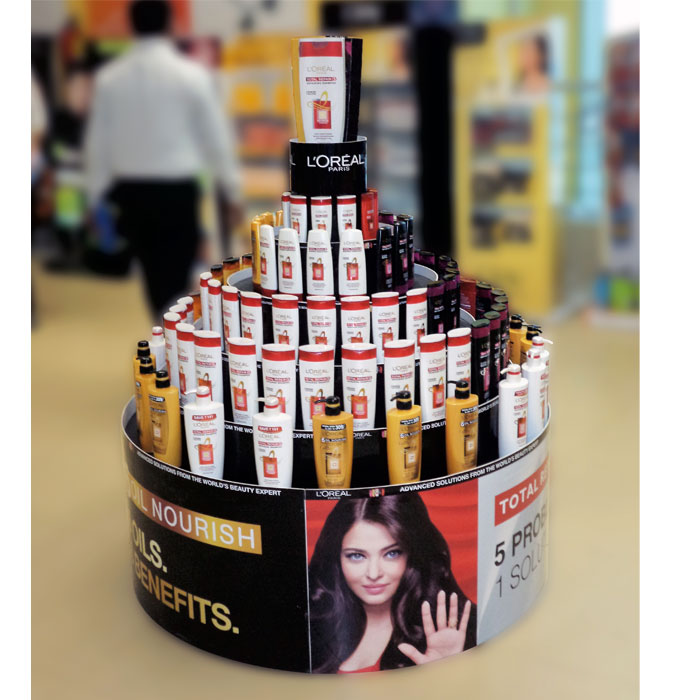 Sheer Magic
L'Oreal Paris created this island display for modern trade outlets to merchandise several haircare products and support L'Oreal's recent Movie Mania Contest. The movie reel shaped display, which held around 250 products, was produced using MDF and digital prints.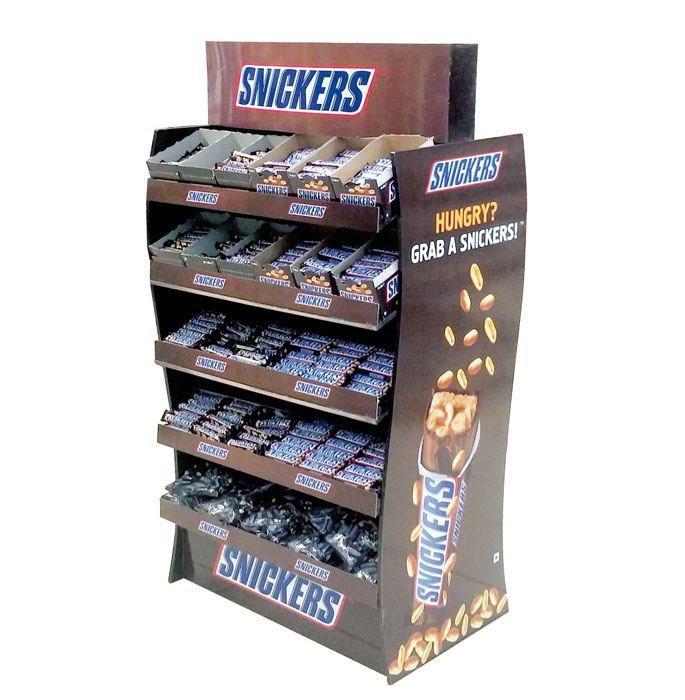 Simply Irresistible
Snickers rolled out 150 floor displays to establish a stronger retail presence across MT chains pan India. One of the goals with this FSU was to create better product visibility and shoppability which was achieved by angling the product shelves. The display measured 20 x 18 x 54 and was produced using painted MDF sheets and 6 color latex prints on vinyl.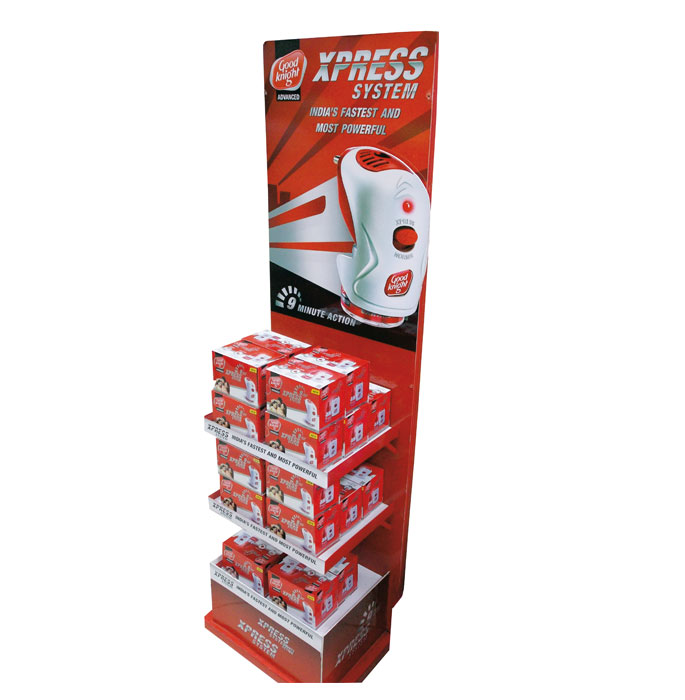 For A Good Night's Sleep
Godrej Consumer Products Ltd. rolled out this POP merchandiser for their recently launched brand "Goodknight Xpress System". Placed in the FMCG category, the sturdy display offers great product visibility and a huge copy panel to promote the new variant.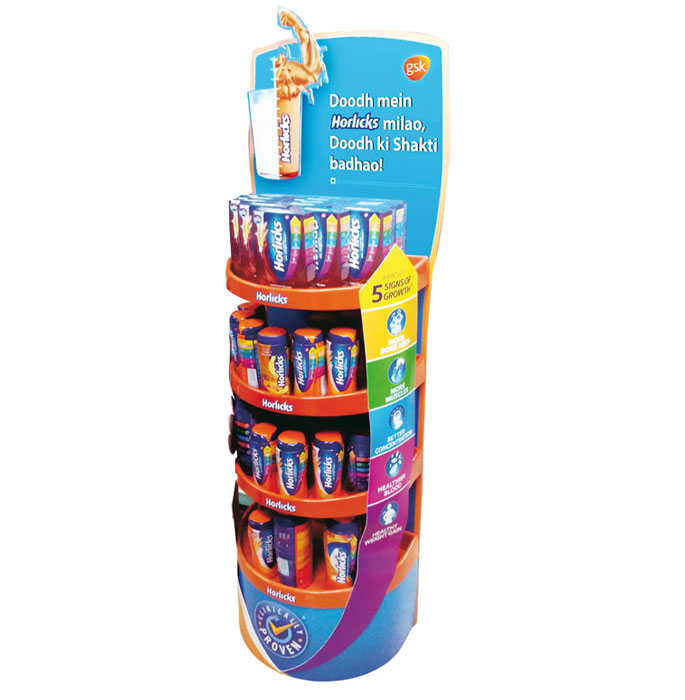 Live Healthy
Horlicks, one of the leading health food drinks from GlaxoSmithKline, recently launched this eye catching FSU across India in various supermarkets and MT outlets. The visual marketing goal was to bring attention to the five signs of growth which was achieved with the curved arrow graphics on both sides of the display. The unit is made up of powder coated metal pipe clad with 8mm MDF,  thermo-formed HIPS trays and 6 color Inkjet prints on vinyl. Horlicks rolled out 300 displays at several retail touch points.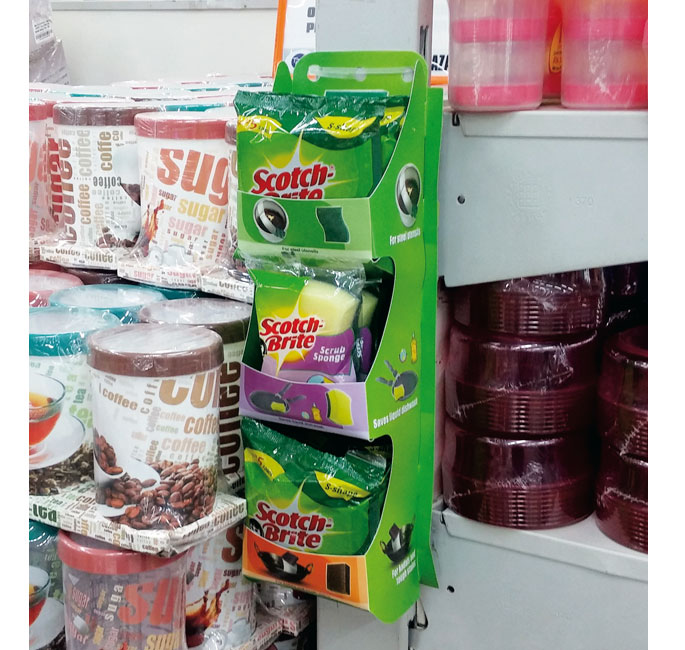 Cleans Best
Scotch Brite, the popular utensil cleaning product from 3M India, recently created a cost effective mini wing display to bring visibility to the brand by taking it off-shelf. There were two types of mini wings (branded and unbranded) made available to various retailers. To date, over 2,000 displays have been sent out to stores.