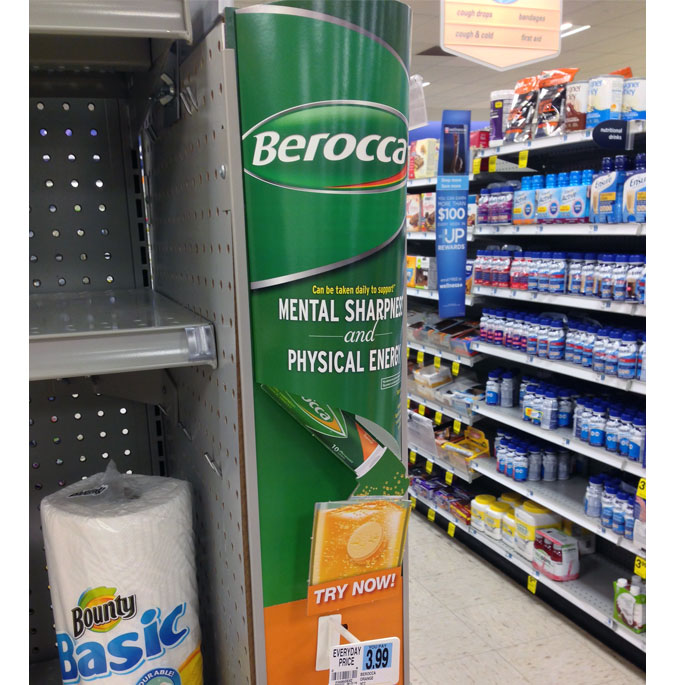 Looking to continue expanding its already significant consumer product lines, Bayer recently completed the acquisition of the consumer care business of U.S. pharmaceuticals group Merck & Co., Inc. According to a NY Times article, Bayer's chief executive, Marijn E. Dekkers, said he saw opportunity in global expansion of some of Merck's most popular products in the United States — like Claritin, Afrin and Coppertone. The purchase price of $14.2 billion dollars is expected to generate significant cost synergies with their COG's (cost of goods) and overall marketing spend as well.
The Bayer-Merck deal is the latest mega-transaction in the pharmaceutical industry as drug makers look to improve their existing brands and move away from underperforming product lines. Earlier this year, Novartis and GlaxoSmithKline agreed to exchange more than $20 billion in assets which included merging Novartis's OTC pharmaceutical business with GSK's consumer drug business.
Bayer, which purchased Berocca in 2005 when it acquired Roche's consumer health group, markets the multinational brand as an energy supplement.
About The Product: Need a boost of energy? Berroca can assist by offering support for your mind and body when the day's events have worn you thin. Available in two flavors – mixed berry and orange – Berroca contains a high dose formulation of vitamin B and C plus other essential minerals.
In addition to standard on-shelf offerings Berocca was recently spotted making an appearance at several U.S. based drug stores with this mini wing display. Taking advantage of space normally reserved for slide-in signage, the panel display does a great job of representing the brand. Curved SBS graphic panels at the top and bottom add a lot of interest, extending off of the main panel that holds the hooked products. Both of these visually exciting areas bring the product to life with their dimensional treatments which also reinforce brand equities.