Allergy season is fast upon us and Reckitt Benckiser is wasting no time getting their new product launch in front of shoppers. A new category variant for RB, Mucinex Allergy is out at retail in full force with several colorful displays to drive trial and awareness during the first of two allergy seasons. Available in its original prescription strength, Mucinex Allergy offers all-day relief without drowsiness and lasts 24 hours. Below you will find a sampling of some of the POP merchandisers that were located in drug and mass merchant retailers.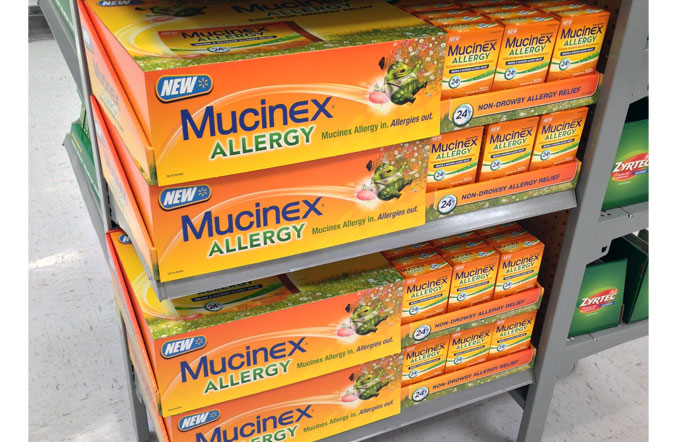 End Cap Tray Offers Top Down Copy Space
This 12pc end cap tray takes advantage of an abundance of copy space by continuing the brand message on top of the large filler located on the left. When the trays aren't double stacked like they are in the image above, this extended copy space serves as a great visual billboard……especially for trays positioned on the lower shelves.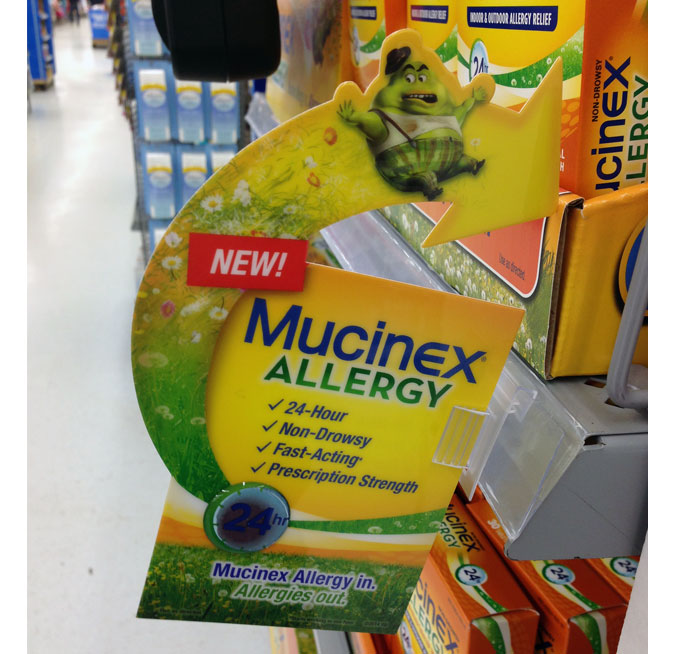 Bright and Colorful In The Aisle
This two-sided aisle violator quickly directs shoppers to the Mucinex Allergy product located in the displays and on-shelf. Great colors and die cut shapes quickly displayed brand assets on this dual-sided piece. A shiny, raised dome was used to bring special attention to the 24hr call-out near the bottom of the violator.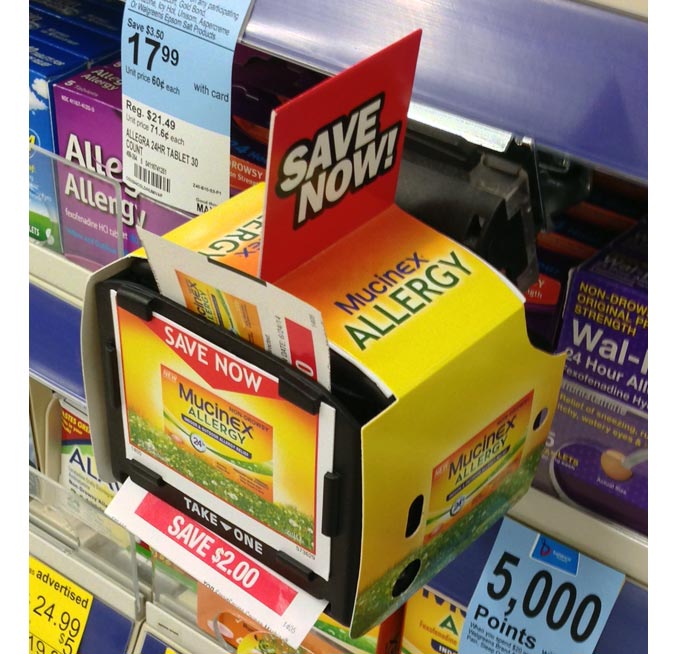 Grab Attention With Shelf Edge Savings
Shoppers were invited to save a few bucks with the take one coupon dispenser pictured on the left. Strategically placed in the category, this dispenser offers savings and brand messaging in a small space. Another compact marketing tool, the triangular shaped aisle violator shown on the right had copy panels that lit up when activated. When shoppers triggered the small sensor located on the bottom of the unit, the copy panels flashed in an alternating pattern, creating visual disruption on shelf.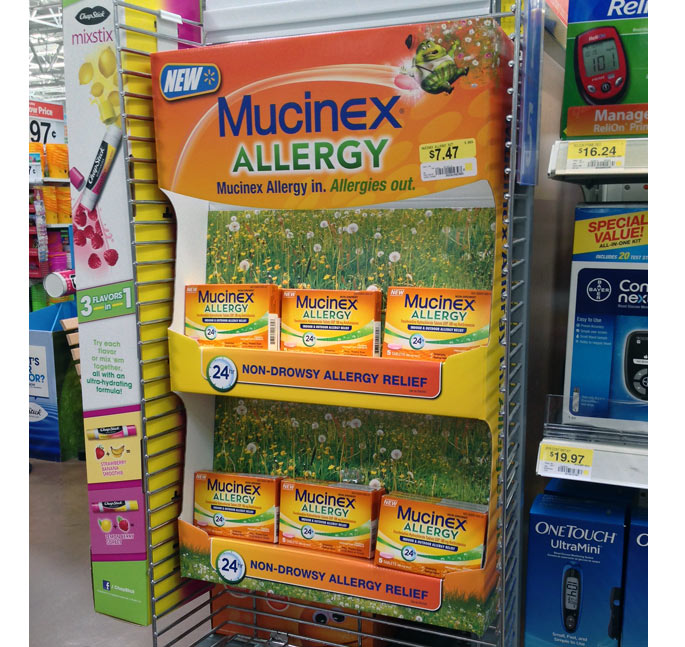 Great Visual Execution Behind The Product
Of all the displays shown on this page, we especially liked the treatment given to the graphic panels behind the product on both the floor stand and side kick displays. In addition to being a nice visual backdrop, the flowery meadow-themed copy spaces served as an extension of the overall marketing message and made the Mucinex Cartons really 'pop'.