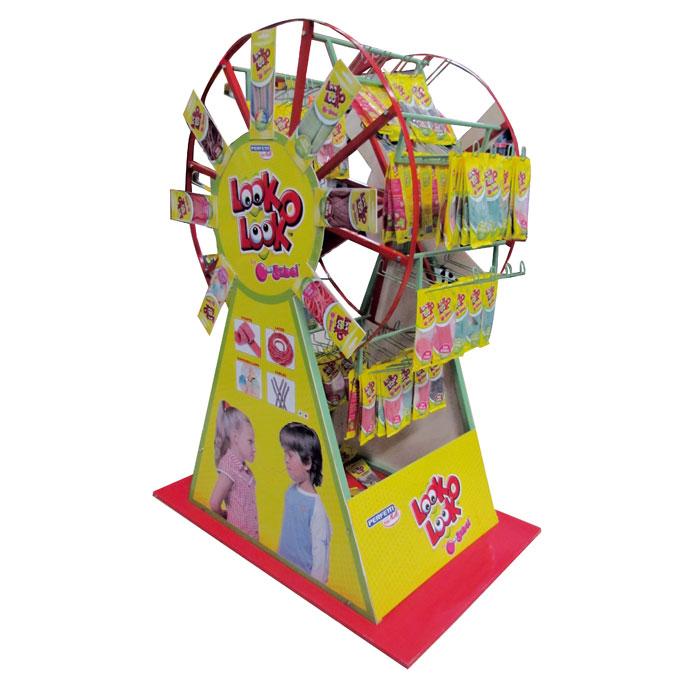 Merry Delight
A counter display resembling a merry-go-round is a sure shot winner when a brands message is targeted towards kids. Look-O-Look recently launched this brightly colored merchandiser to promote their extensive candy line of products across India. Made up of metal, sun board and MDF, this attractive unit could not be missed by kids or their parents. This display was found at HyperCity Mumbai.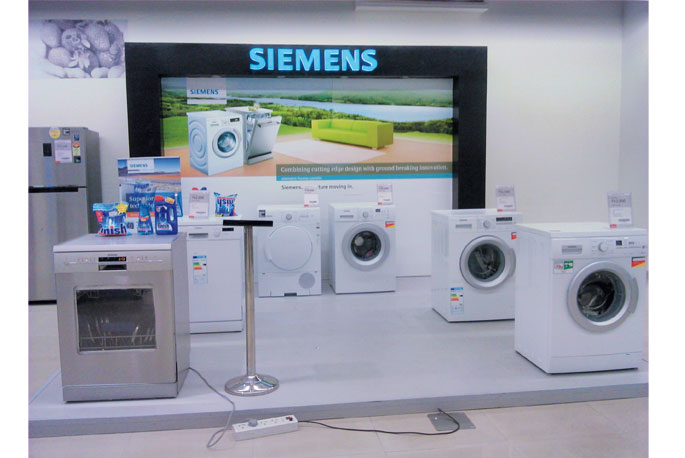 The Experience Machine
Created by Pyramid Retail Pvt Ltd for Siemens, this stage-style demo area was designed to engage shoppers with several different models of washing machines and dishwashers. To create shopper interaction, one of the dishwashers was put on a timer to run during store hours. This demo concept was found at Reliance Digital.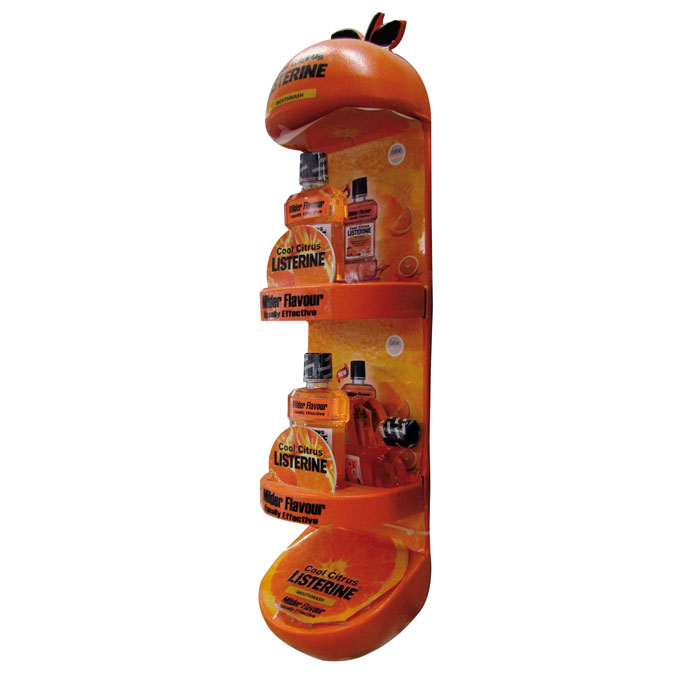 Orange POP Up
From The #1 Dentist Recommended Brand, Listerine launched this orange mini wing display to promote their Cool Citrus Mouthwash variant. Produced using HIPS, this multi-level display can stock 2 bottles on each shapely shelf. The unit was spotted at Big Bazaar, Mumbai.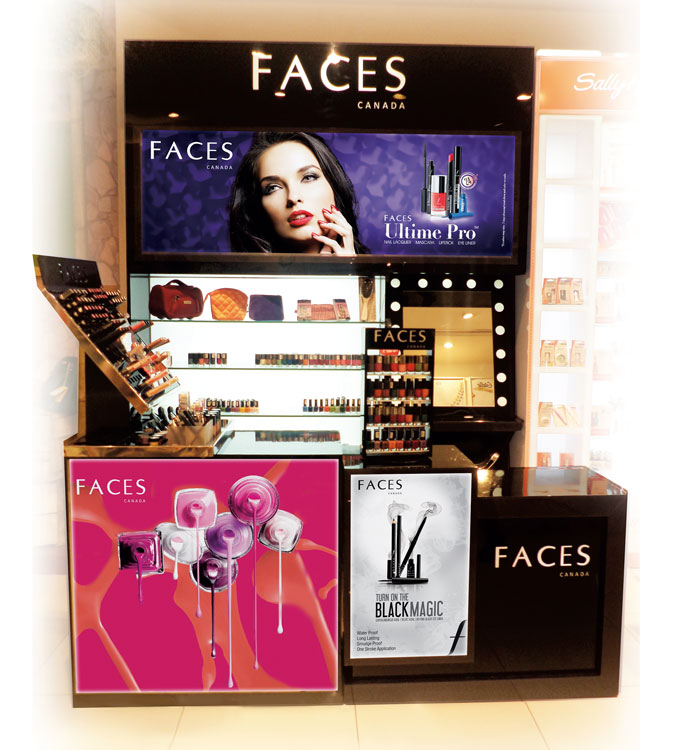 Bright and Shiny Faces
FACES Cosmetics, with a proud heritage spanning over 38 years, offers an exclusive line of makeup, skincare products and personal care accessories. Containing an extensive mix of products and visuals, the standalone FACES display fixture shown above was 'made-over' to add a contemporary look and feel to the brand at retail. Constructed using MDF clad with acrylic, the unit was produced by DMS Retail works Pvt Ltd and is designed by Pranay More.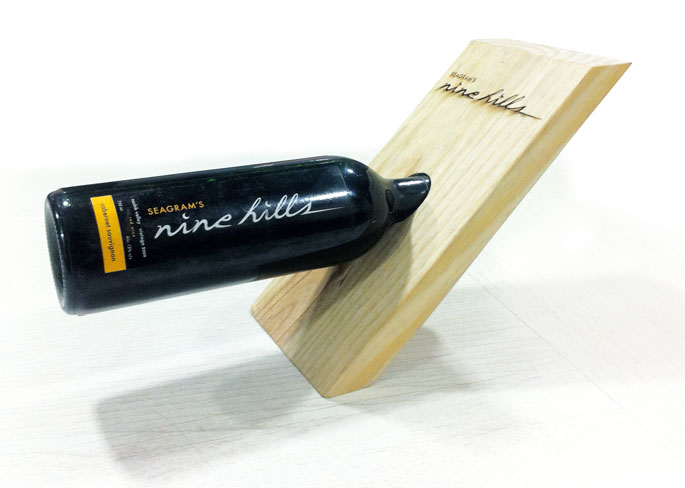 Nine Hills Defies Gravity
The function of this unique POP counter display was to attract customers and bring awareness to the Nine Hills brand. The initial idea for this project was to create a gravity defying – floating display that was technically sound and looked good. The clients inputs and the design team's brainstorming resulted in this anti-gravity wine bottle holder.
The angled display was produced using pine wood with a simple laser engraved logo and router cut hole precisely made in every piece to balance the bottle perfectly. Every unit produced was physically checked to ensure optimal performance. The unit can be found in restaurants, liquor shops, high end hotels and has also been used for window dressing.