What's In A Brow? If you ask the brow experts over at Benefit Cosmetics, they will tell you that brows matter. According to the company's website, recent studies have shown that eyebrows may be the most expressive part of the face. Every subtle brow-shift sends a powerful message that can change what emotion is being communicated.
After a successful Snapchat-supported product launch last year, the brand is out to light up social media again in 2017 with a new campaign focused on the emotions that brows express. The brand partnered with agency Deeplocal to develop its Brow Translator which uses facial recognition to interpret brow expressions. This is all done via a custom website where you take a selfie and watch as the translator deciphers your brows, pairing your mood with a fun little thought bubble. Results can then be shared on social media with the hashtag #benefitbrows.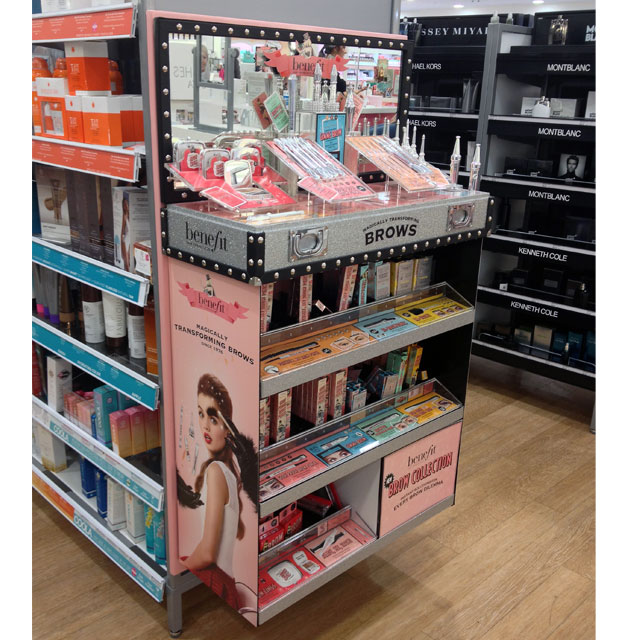 From a recent interview, "We created a way to train our software to learn when someone's expression indicated something like sassiness or seductiveness," said Nathan Martin, chief executive officer of Deeplocal, adding, "What excited us about our task was that it was to figure out not just how to promote Benefit, but to talk about brows mattering.

According to Susan Kim, vice president of strategic marketing at Benefit, "The success of the Brow Translator campaign would be measured in market share growth for brow products rather than social shares and likes."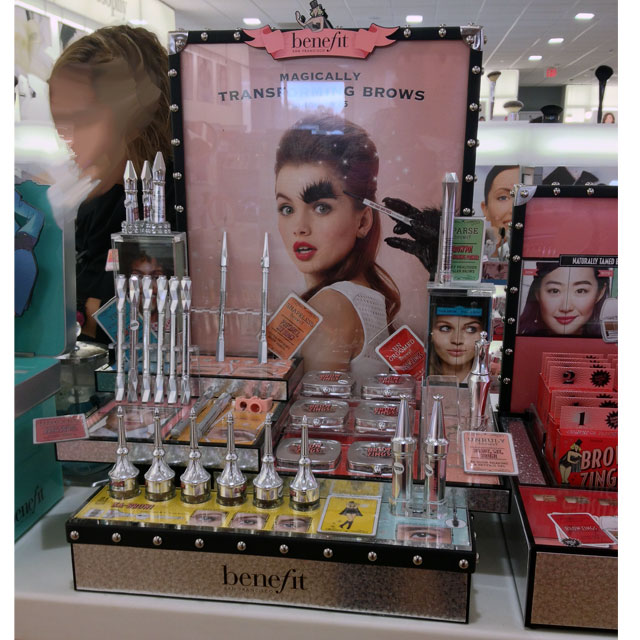 Benefit and Ulta Beauty recently partnered up to promote the brand's Brow Collection with several on-site merchandisers. The fun and whimsical Brow Transformation end cap served as the primary marketing vehicle to present the entire brow collection to shoppers in one location. A 'cosmetic-styled suitcase' on the top shelf showcased products that could be easily located in designated bins on the shelves below. The brand did a great job of organizing their collection with the colored coded in-use copy panels associated with each variant.
The other display, a counter unit, was placed on the counter in the makeover section of the store. It carried over all of the key marketing points as the end cap display, just in a smaller footprint.
Related
The Pore Fessional Counter Display
Benefit Secret Weapon Counter Display
Benefit They're Real Mascara Shelf Display