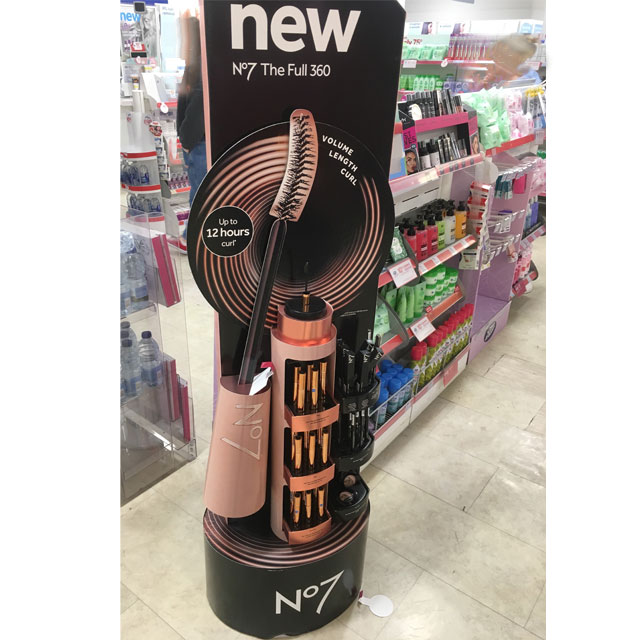 Everything You've Ever Wanted In One Mascara!
Flying off the shelves every 9 seconds…………..that's how well NO7's new mascara did when launched earlier this year. The new mascara touts instantly more noticeable lashes in one coat or apply 2 -3 coats for dramatically fuller, longer looking lashes and a wide-awake curl that last up to 12 hours.
To bring off-shelf awareness to shoppers, the brand deployed this well-executed floor display at Boots stores in the UK. A large mascara brush replica quickly conveys product attributes and delivers a premium look for No7……..love how the product is merchandised in what would be the lower portion of the mascara brush.
With all of its curves and high-end finishes, this display is truly a work of art that represents No7's latest innovation quite nicely.
Related
Age Defying Results Floor Display
No7 Instantly Blur Shelf Display
Resources include:
No7