As most of you know, we have been busy transitioning over content from the old site to our new platform. Apologies for the delay on this one but we are pleased to bring you our 'gallery curator choice picks' for our favorite 2015 holiday POP displays.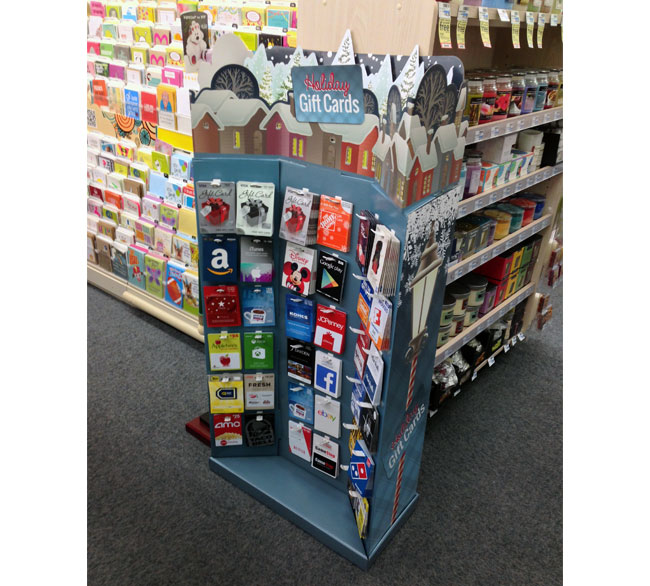 This village-themed floor display was spotted at CVS merchandising a huge selection of gift cards. Festive holiday graphics of light poles and snowflakes adorned the sides while a layered riser created visual interest.
More Gift Card Displays
Perfect Holiday Gifts Fireplace Display
Lowes Gift Cards Floor Display
Holiday Tree Gift Card Floor Display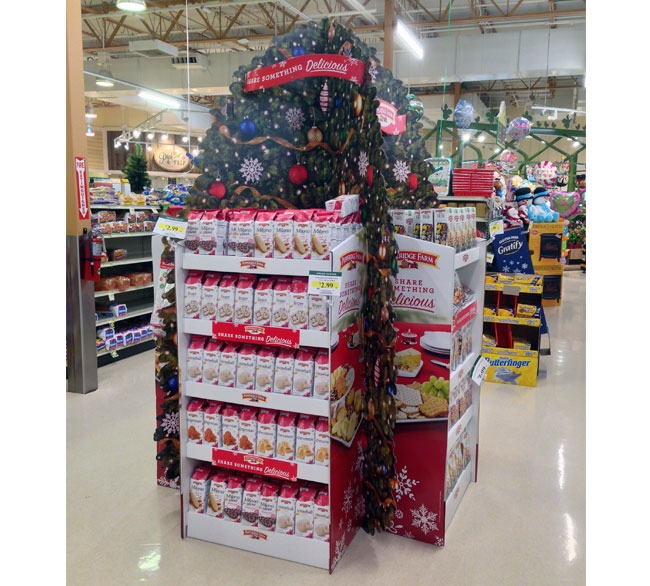 Pepperidge Farm used their everyday stock hutch displays to support their 'Share Something Delicious' holiday campaign. Large, decorated, die cut trees sectioned off each hutch, creating individual shopping destinations.
More Pepperidge Farm Displays
Pepperidge Farm Goldfish Plastic Product Replica
Share Something Delicious Floor Displays
Pepperidge Farm Goldfish Rolling Dump Bin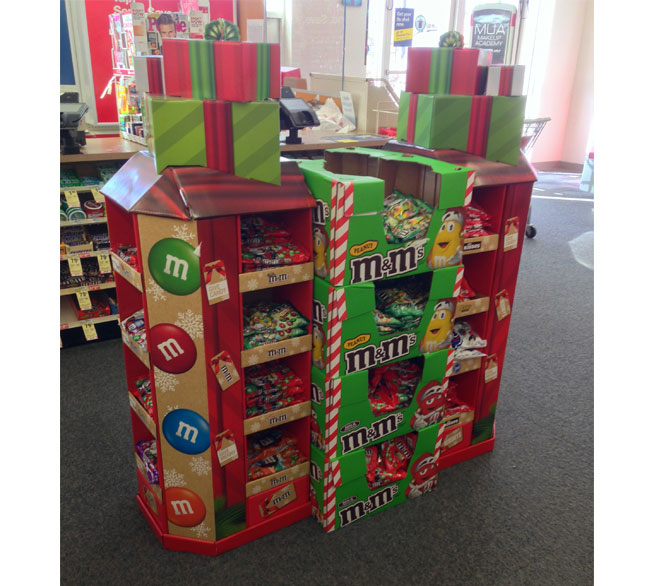 Similar to the Pepperidge Farm stock display above, Mars uses these modular end units to promote seasonal promotions throughout the year. This holiday  floor display also incorporates several stock trays which add extra merchandising space for seasonal candy.
View More M & M Displays
Simply Fa La La Holiday Standee
Sweet Stocking Stuffers Floor Display
M & M's Brown is Coming Tower Display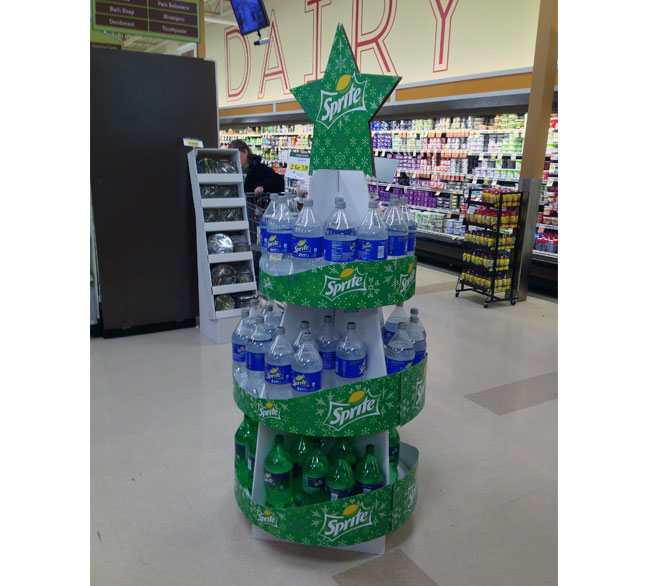 Sprite rolled out this holiday-shaped tree display across most major supermarkets in the U.S. The round floor display was very durable and supported three tiers of large soda bottles. A two-sided star and wrap around graphics finished off the holiday theme.
View More Beverage Displays
Fanta Inline Shelf Signage System
Coca-Cola Three Sided Bottle Floor Display
Capri-Sonne Schorly Floor Display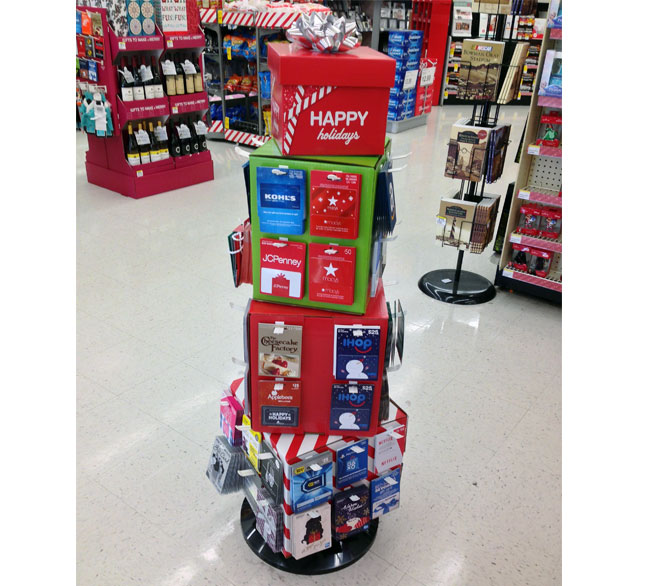 This floor display made the perfect gift card destination for the holiday shopping season. Designed to represent various sized gift boxes, the display utilized hooks to merchandise product on all 4 sides of the staggered packages. A plastic base ensured durability at retail.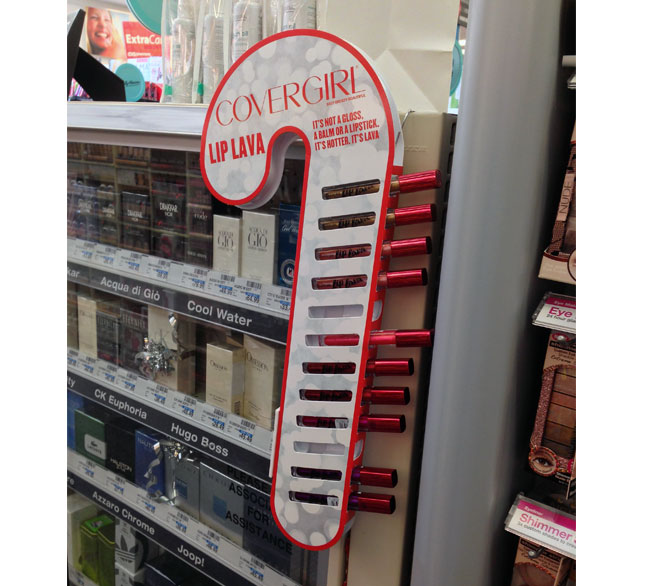 Covergirl created a seasonal promotion for their hybrid-formulated Lip Lava with this candy cane mini wing. A vacuum formed interior wrapped with a sbs graphic exterior merchandised 12 products. The graphic wrap incorporated die cut windows enabling shoppers to see all of the bold colors.
View More Covergirl Displays
Covergirl Romantic Or Rebel End Cap Display
New Hot Stuff Covergirl Lip Lava Shelf Display
Covergirl Lash Like A Pro Shelf Display