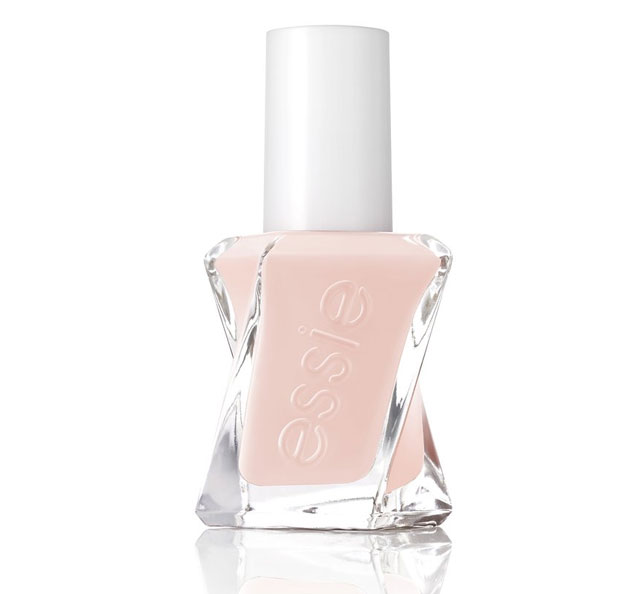 Essie, a category-leading nail polish brand known for its trendy shades and smooth texture, is hitting major retailers to promote a new product line.
Launched this past spring, the new gelcouture collection consists of a 2-step system that is chip resistant and does not require a UV light to maintain longevity. Available in 42 brand new shades under four subcollections, Essie created a special bottle for this launch that is quite a departure from their short, square glass bottles and white caps.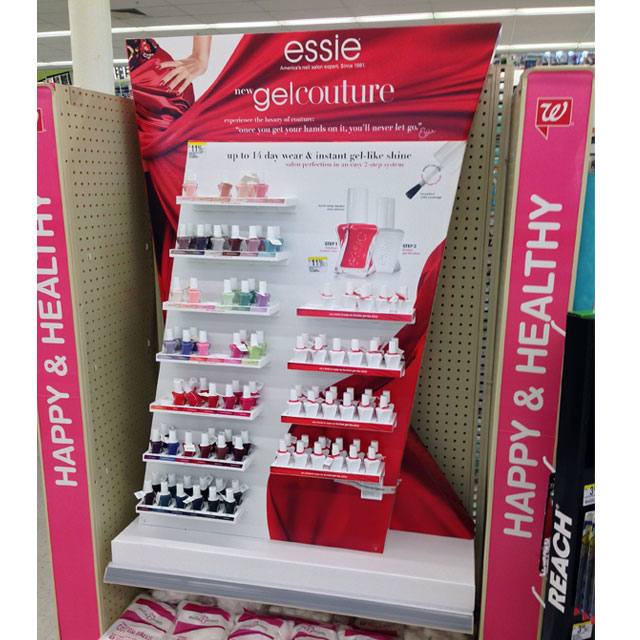 The new bottle was modeled after the twirling dresses of the runway which is where its unique twisted shape was inspired from. These sexy characteristics were carried over in this end cap display at Walgreens. The red dress imagery, which framed the background quite nicely,  flowed from the bottom of the display to the top with a twisted visual flow. All of the angular facets and the presentation of the product were spot on and really hit the mark in terms of execution. A clean, white base grounded all of this visual excitement.
On the shelves below the display, Walgreens promoted their Studio 35 Beauty cotton balls making this end cap a one-stop for nail polishing shoppers.
Related
Essie Gel Setter Tower Display
Essie Belugaria Side Kick Display
Essie Gel Setter Feature End Cap