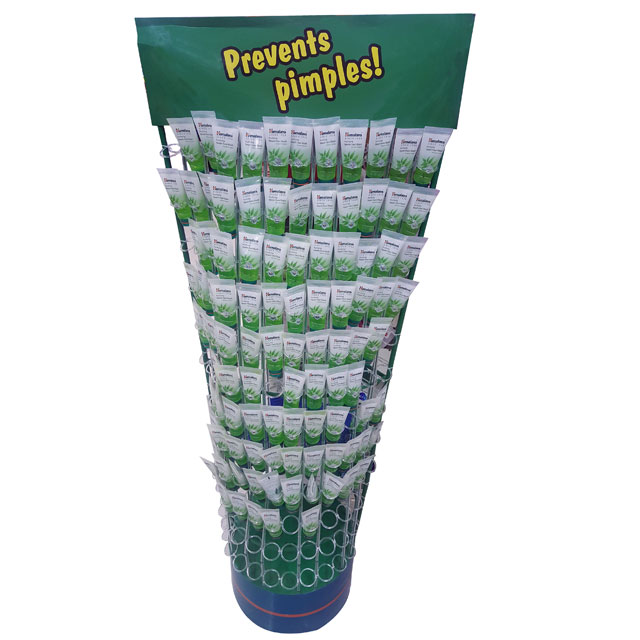 Himalaya Purifying Neem Face Wash is Designed with You in Mind
For centuries, Neem has been used by the people of India as a gift out of nature for better, brighter and healthier skin. It's used for mild acne, it's used for resilience. Where your skin is concerned, Neem is one of India's most traditional, 'must-have' basics. Beyond gentle cleansing, Himalaya Purifying Neem Face Wash helps reveal a smooth complexion and lift away impurities with a fresh, luxurious soap-free lather……as noted on the brand's website.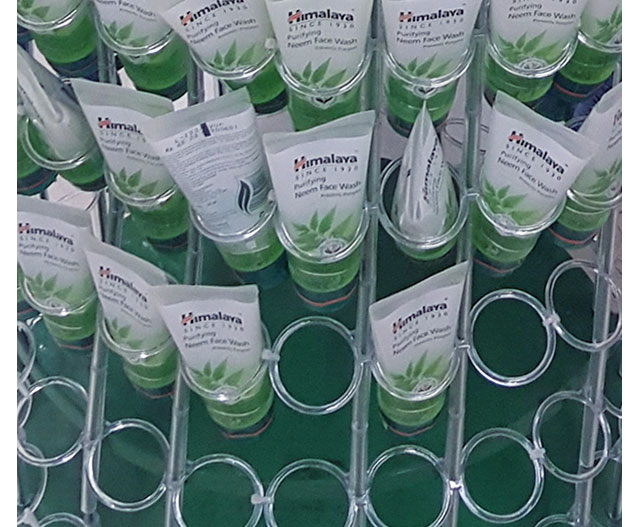 Himalaya took their time-tested Neem Face Wash into retail with this product replica merchandiser. The tube-shaped floor display held a cascade of products with a clever design using vertical plastic supports with a lots of small rings attached to them. The tubed product was placed inside the circles creating a waterfall of face wash.
If you wish to view more skin care related displays, visit our image gallery and type the word skin care displays into the search box or use the PRODUCT CHANNEL drop down menu to select skin care. If you wish to narrow down your search even further, use the other drop down buttons to produce more refined results.
Learn more about our powerful image gallery.
Sources include:
Himalaya