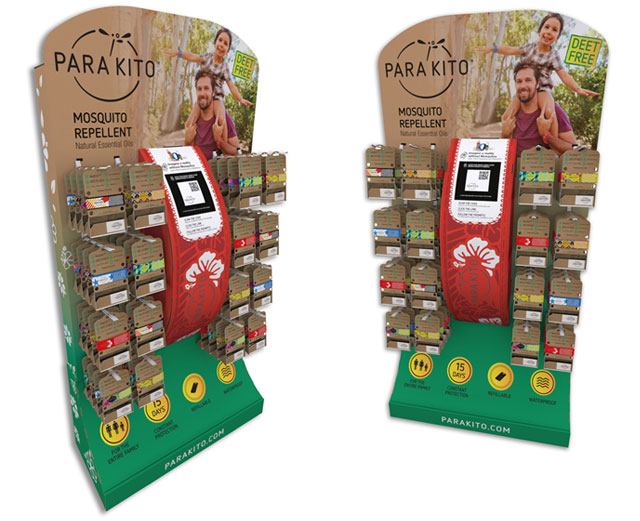 The State of the P-O-P Display Industry
The P-O-P display manufacturing industry has always been in a state of change, but more often than not, those changes would be focused on capacity, capability and consolidation. However, this industry is in the midst of a more radical shift than ever before. The source of this seismic shift, and the tremors that follow, stem from the rise in both power and voice of the shopper. There has been a pendulum of influence that has swung back-and-forth between retailers and CPG's, but it is the needs, wants and desires of today's shopper that are dictating the strategies of the retailers and brands. This ultimately has a trickledown effect to those companies that support retailers and brands, such as the display manufacturers.
Those who truly understand this delicate balance and can identify the forward-looking trends that affect this ecosystem, will be the ones to not only succeed, but in fact flourish. Companies and individuals that still hold the mentality that the industry is about taking orders from the client and putting ink to paper will continue to see their margin and market share erode on their way to irrelevancy.
The Ever-Changing Retail Landscape
There are a number of shopper trends that are affecting the way retail is doing business today. A decrease in the number of trips consumers are making to retailers, the rise of omnichannel retailing, and the desire of shoppers to have more engaging experiences are just a few of those trends. The effects of these trends on the display industry are starting to be felt. The compound annual growth rate of the P-O-P display industry has decreased 1.5% (2013-15) and 1.7% (2015-17 est.) according to the latest data from Shop! Association. The days of "stack it high and let it fly" are pretty much over. Because of the demands placed on retailers by their shoppers, retailers have been changing what they need from their CPG partners.
CPG's themselves are experiencing change, especially when it comes to the part of the organization that controls display spending. We are seeing more and more shopper marketing and brand teams take ownership over their entire omnichannel marketing strategy, as opposed to budgets being controlled by procurement. With temporary displays comprising 40% of the $4.4 billion P-O-P display industry, some may believe that having the brand teams within CPG's would reverse the downward trend of growth in the display industry. However, there is a shift in priorities as we see a rise in share of budgets when it comes to digital, mobile and social marketing. One of the reasons why digital, mobile and social marketing are getting such attention is their ability to use data to hyper-localize and hyper-personalize their message to shoppers.
Key Challenges to the Display Industry
While the P-O-P display industry serves a vital role of influencing the purchasing decision of millions of shoppers every day, there are a number of challenges that exist in the P-O-P display industry. Such challenges (and what I consider holy grails) includes:
1.) The lack of ROI standards and/or the ability to effectively prove the success of P-O-P displays – there has not been a systematic and repeatable standard used across the industry.
2.) Low execution rates in retailers, thereby reducing display effectiveness. FMCG (fast moving consumer goods) displays have an average execution rate of 46% according to a few recent studies.
3.) The ability to have shoppers seek out displays as destinations, as opposed to just coming across them during their shopping trip.
Playing Chess and Positioning to Win
The P-O-P display industry is a well-established industry where there are rarely new players to the market. A vast majority of the industry has been in a consolidation mode, expanding footprint, capabilities and services. But as referenced in the introduction, many of these companies are purchasing capability, but they are not acquiring the right talent and intelligence to position themselves to meet the needs of the future. Acquiring talent, innovating and growing market share instead of purely acquiring market share is what will be needed to win over the next decade and beyond.
The market is going to continue to see change over the foreseeable future, especially as the 80 million millennials gain purchasing power, from $200 billion in 2017 to $1.4 trillion in 2020. Behind the millennial generation is Gen Z and Gen Alpha, where it is predicted that the shopper marketing and P-O-P display business will again go through radical change. Retailers and brands are going to fundamentally and dramatically change the way we see the retail ecosystem of today. And there is evidence all around from the rise in the many forms of e-commerce, to click-and-collect to grocery home delivery.
To combat these challenges, the industry is beginning to embrace and explore new advances in technology and innovation such as digital printing and augmented reality. Some are also adding new expertise and talent such as insights, advanced analytics, shopper marketing and strategy. Retailers and brands alike are looking for true turnkey solutions that can remove inefficiencies in the process and create a smoother supply chain. There is room in the industry right now to create a model that creates a one-stop-shop. This one-stop-shop would be responsible for the insights, ideation, creative, design, execution and measurement…all under one roof. This would create measurable efficiencies by streamlining communications, approvals, even payments while removing bottlenecks.
Just like adding talent, industry players are adding new technologies that also remove cost and bottlenecks, like digital printing. Digital unlocks creativity that allows for the ability to hyper-localize and hyper-personalize. We are able to do things today that even just a couple of years ago were not possible.
I will save a discussion on augmented reality for another article, because there is that much to talk about. But what I will say is that AR is about the most important innovation to come to the P-O-P display industry beyond digital printing.
Conclusion
The state of the industry is creeping into uncharted waters. Never before has the industry seen this amount of change, and while some have been gearing up for it, others are going to quickly find out how far behind they really are. Sometimes it is hard to see these changes day-to-day, week-to-week or even month-to-month. However, not only is data pointing to these changes, but we are hearing it directly from the leadership at retailers and CPG's.
This point-of-view exposes both some challenges that need attention, as well as some big opportunities to position for the future. But in order for change to happen, ideas need to be sparked, discussed and debated. Hopefully the conversation will continue.
Agree/Disagree? Want to discuss more? Comment or message me and I would be happy to keep the conversation going.