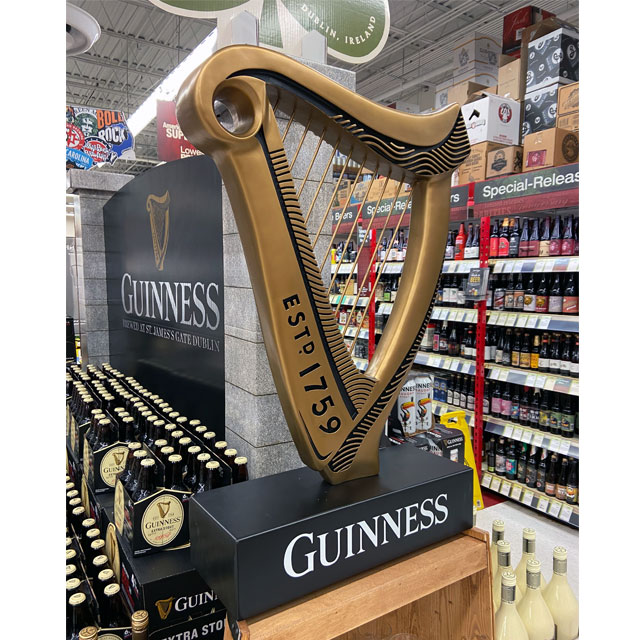 Guinness Countdown to St. Patrick's Day
Guinness, the Irish stout brand owned by Diageo, has kick started the countdown to St. Patrick's with a multi-channel campaign that includes a sweepstakes promotion, social media and some experiential elements.
St. Patrick's Day ranks as the third most popular drinking holiday just behind Mardi Gras and New Year's Eve. With more than 55% of Americans planning to celebrate St. Patty's Day, Guinness has teed up several in-store promotions, one of them being this stacker display.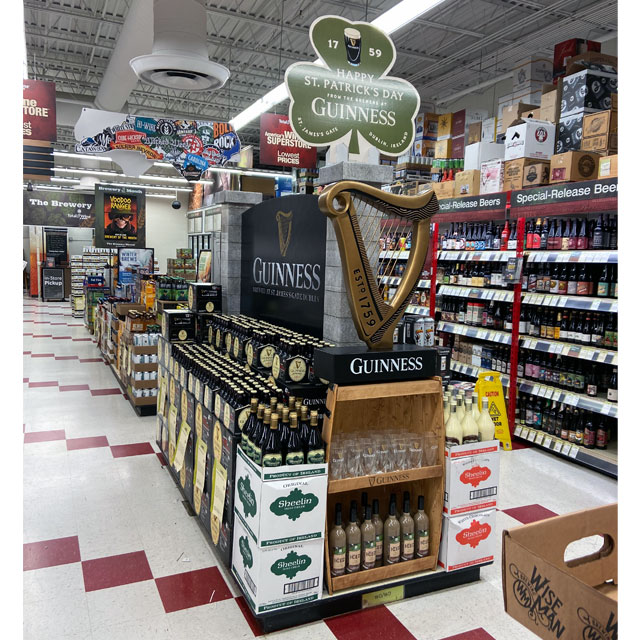 The huge island display held lots of Guinness. One side merchandised Guinness Extra Stout in bottles and the other side had stacks of Guinness Draught Stout in cans. A huge divider with two faux stone columns and the Guinness logo separated the cans and bottles. The brand topped off the promotion with a symbolic Irish harp which represents Irish unity, freedom, and expression.
Guinness estimates that 13,000,000 pints of the dark Irish stout will be consumed this St. Patrick's Day in over 150 countries!
Related
First U.S. Brewery In 64 Years For Guinness
Guinness Celebrates 200th St. Patrick's Day
May Your Glass Be Ever Full With Guinness