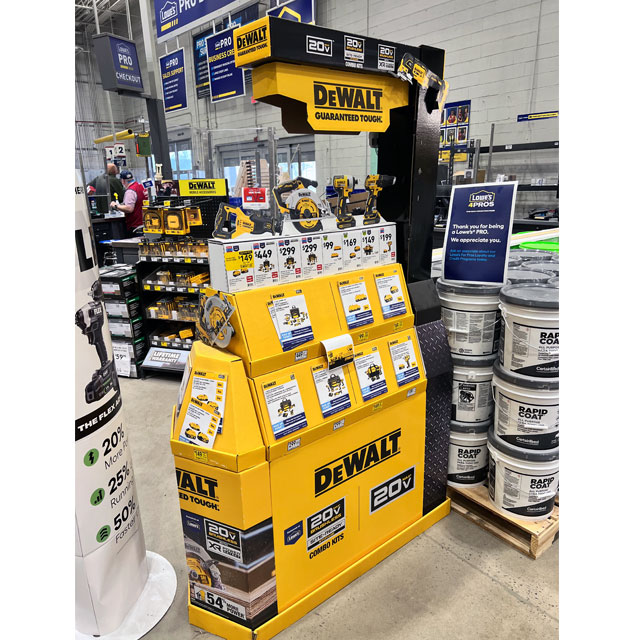 DeWalt, one of Stanley Black & Decker's largest power tool brands, recently partnered up with Lowes Home Improvement to promote their site-ready combo kits.
To help support the company's obsession with how professionals work in the real world, DeWalt and Lowes Home Improvement delivered jobsite solutions using this floor display to help shoppers choose the best tool kits for their job.
The large floor display served as an information beacon that showcased the brand's combo kits using life-sized tool die cuts along with combo kit imagery. Redeem-at-the-counter pads and a price point panel provided shoppers with visuals to assist with the purchasing process. Special copy space on the base was allocated for DeWalt's XR Power Detect feature which can boost a tools performance up to 54%.
Check out some other DeWalt Displays
DeWalt Work Gloves Dump Bin Display
DeWalt Multi Product Floor Display
DeWalt Accessories Pegboard Floor Display
DeWalt Tool Kits Pallet Display
DeWalt Guaranteed Tough End Cap Display