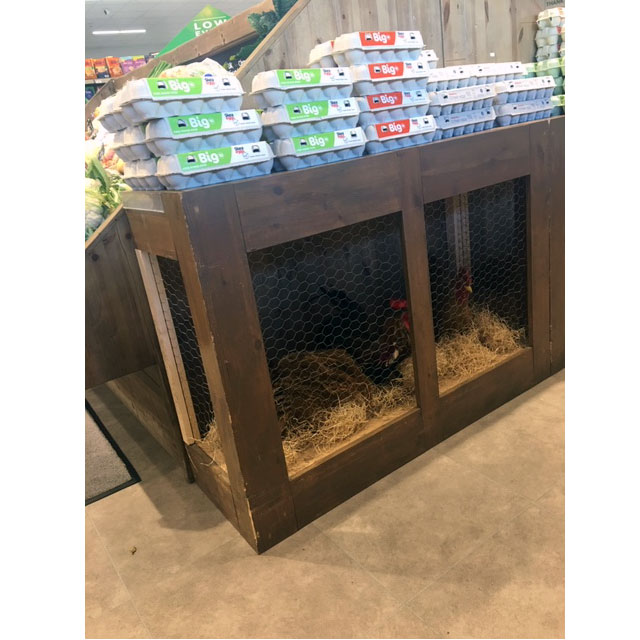 These Eggs Aren't Flying The Coop
Whether boiled, scrambled, sunny side up, over easy, over medium, over hard, poached or used in a dish, eggs are one of nature's true superfoods.
One of our colleagues from Ireland just sent us this egg display he spotted in a local Supervalu, Ireland's largest grocery and food distributor. No big brand marketing campaign behind this effort, just a simple wood and wire coop complete with imitation chickens and straw. This organic approach creates a memorable destination when shopping for eggs in the dairy department at this Supervalu!
If this article has piqued your interest and you find a need to eggsplore some of the eggciting seasonal history associated with eggs, check out the links below.
Egg History From Time
Here's Why Easter Eggs Are a Thing
References
Time
Image credit Bosco O'Farrell