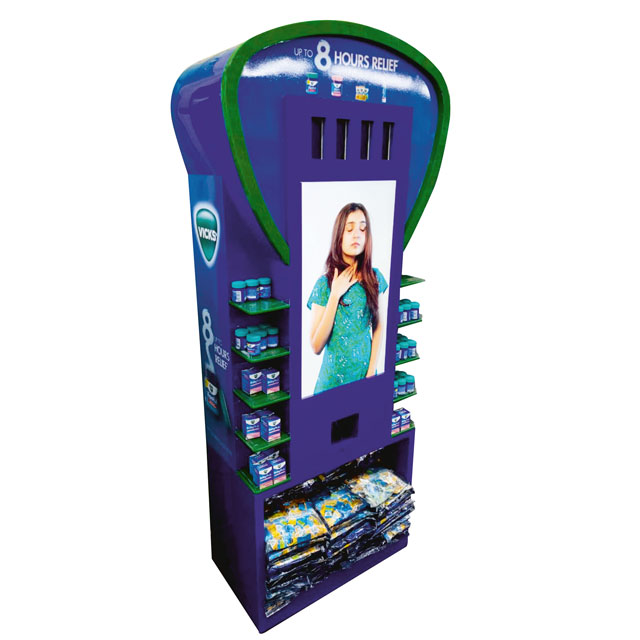 Vicks Display Soothes Monsoon Ailments
Monsoon season usually brings with it a spate of health issues including cold, fever, sore throat, body aches and others. Drawing attention to the need for better health care is this vibrant digital POS display launched by Vicks. The digital screen reiterates the brand proposition in an engaging manner with an apt narrative – a young girl struggling with cold, sneezing fits and headaches and getting instant relief by using Vicks.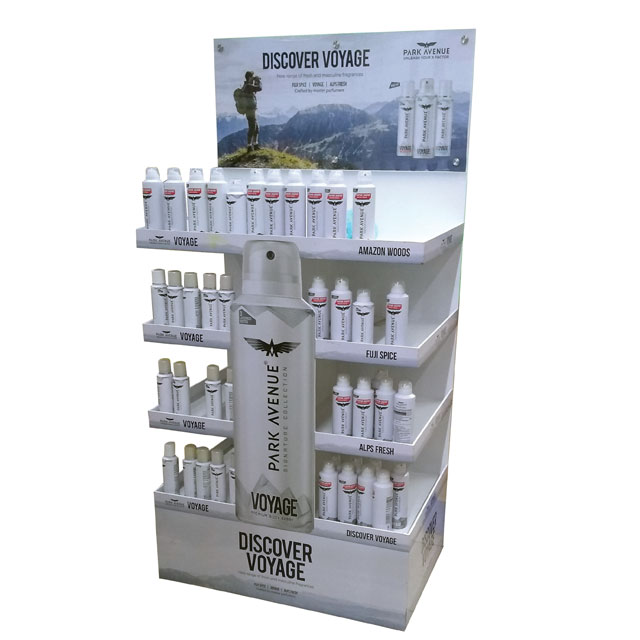 Park Avenue Display Helps Shoppers Discover The Scent
As per a research report, India's deodorant market is expected to grow with a CAGR of more than 15% over the next five years, out of which the aerosol/spray form of deodorant is expected to continue its dominance into 2022. Looking at the growing trend, Park Avenue has positioned itself in-store with a clutter breaking brand communication – 'Discover Voyage'. The hard-to-miss display merchandised a variety of Park Avenue Signature Collection products that shopped from four shelves which were divided by a large product replica.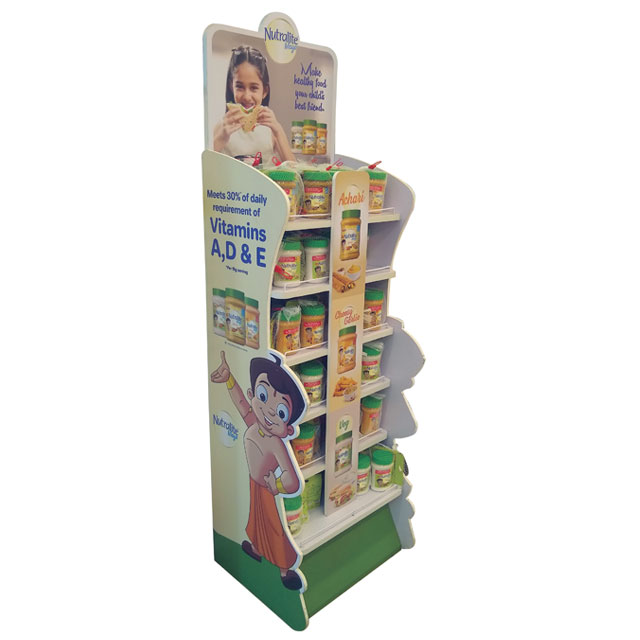 Nutralite Display Promotes Healthy Mayonnaise
Zydus Wellness's Nutralite has entered the condiment category with its vitamin enriched mayonnaise range. Mayonnaise is not something that is typically associated with health benefits, hence why most parents restrict its use for kids. Nutralite has identified this as an opportunity and positioned its product as something that meets the daily vitamin A, D and E requirements with every serving. The brand rolled out this floor display to help promote the three mayonnaise variants – Achari, Cheesy Garlic and Veg.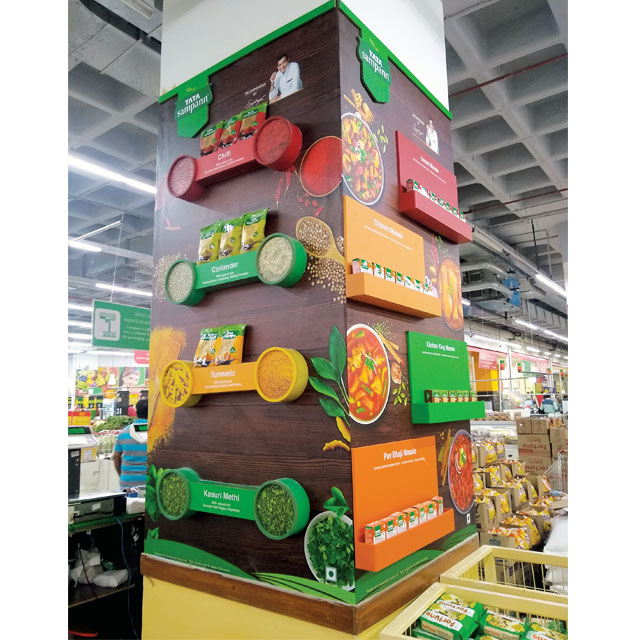 Tata Sampann Spices Things Up In-Store
Tata Sampann recently broke out of the category to debut this creative spice display. The four-sided unit showcases a variety of spices which are highlighted by the areas from which each has been sourced.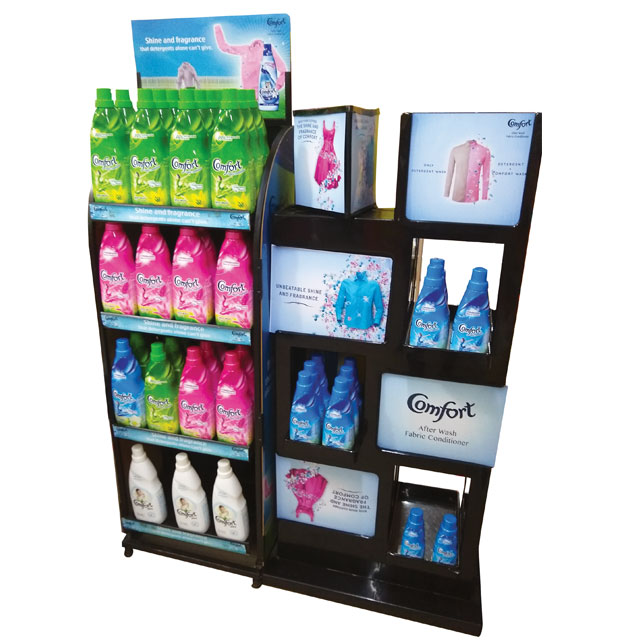 Unilever Display Offers Cool Comfort
With increased disposable income, India's consumers are opting for advanced cleaning products to maintain the quality and life of their branded apparel. Wanting to capitalize on the changing market trends, Unilever's Comfort brand is promoting their line of apparel-cleaning products with this floor display that reiterates the benefits of using their fabric conditioners.