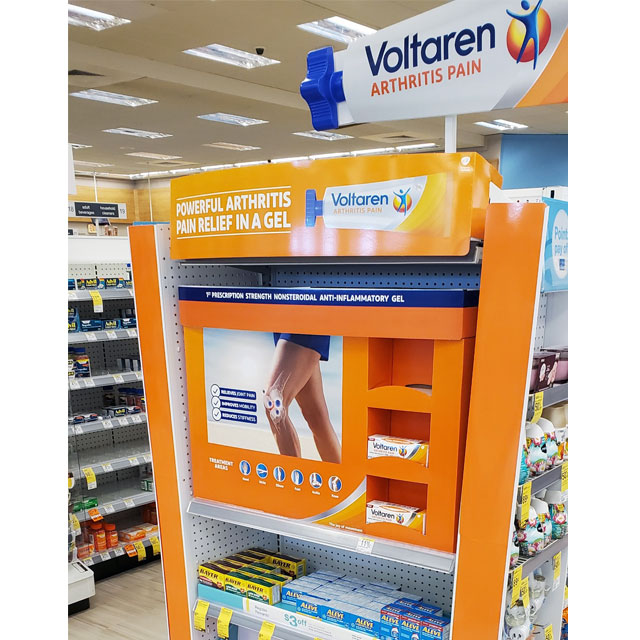 After some recent legal issues involving brand claims, GlaxoSmithKline has launched their latest OTC switch with Voltaren.
Voltaren is a nonsteroidal anti-inflammatory gel that treats arthritis pain. It has been trusted by patients and doctors in the U.S. for over a decade. The OTC switch campaign involves several different approaches to help reach shoppers such as: TV, radio, in-store, print, digital and social advertising.
GSK has the benefit of lessons learned from the Flonase allergy nasal spray prescription to OTC launch several years ago, said Jissan Cherian, Voltaren marketing director. Many of the same executives are still at GSK Consumer Healthcare—chief marketing officer Amardeep Kahlon, in fact, oversaw the Flonase switch in 2015—and while e-commerce has changed since then, other strategies have carried over.

In-store promotions, for instance, will follow the Flonase lead and use custom display units to educate consumers at point of sale, Cherian said. The multi-channel and extensive ad campaign looks to be another nod to the Flonase model.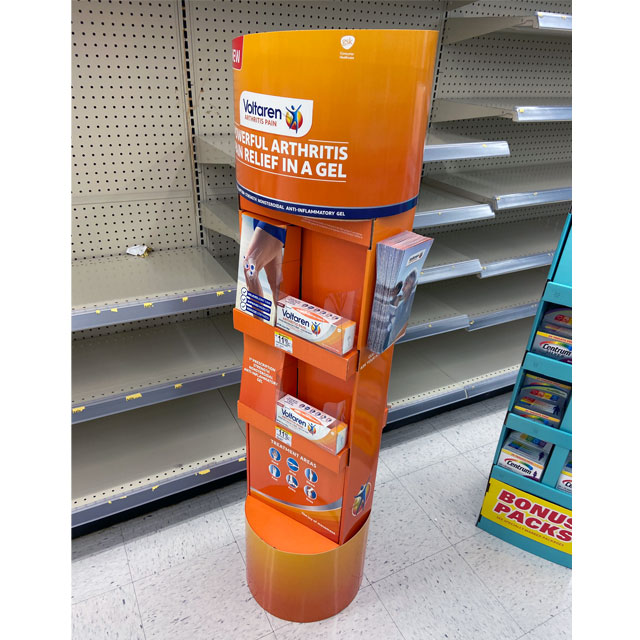 GSK is using in-store support from Walgreens to help launch the nationwide campaign for Voltaren. The retailer dedicated a feature end cap and some floor space to let shoppers know that Voltaren is now available without a prescription. Love the special attention the dimensional pole topper provides for the end cap display.
If you are interested in looking at displays from GSK's successful Flonase OTC switch, visit our image gallery. Once there, type the word flonase into the search box to pull up several great looking displays.
Sources include:
FiercePharma
GSK