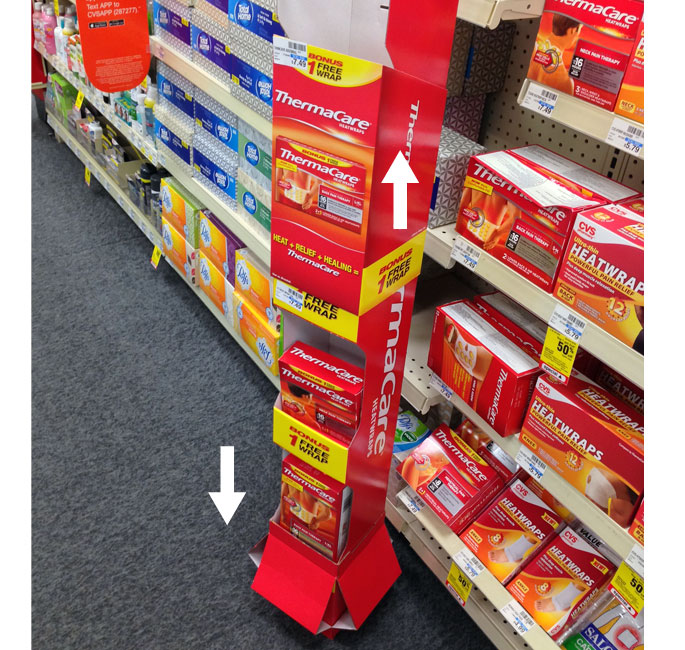 Pfizer Consumer Healthcare rolled out an innovative tower display recently to support several products in their heating pad line. Thermacare is the brand name for a low level heatwrap therapy that is activated by contact with air. According to the brand's website……It once was believed that 20 minutes of high-level heat followed by 20 minutes of no heat was the most effective treatment for sore muscles. However, clinical studies show the use of continuous low-level heat therapy, like that found in ThermaCare® HeatWraps, is effective for pain management.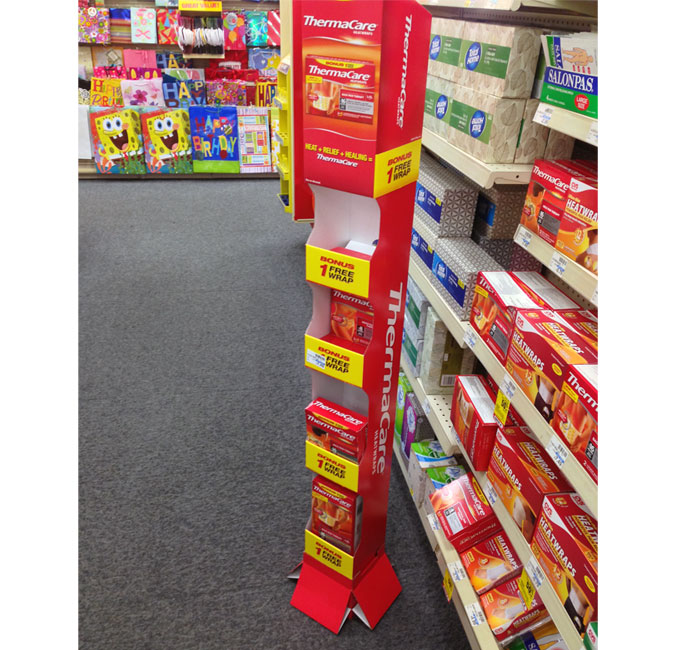 The four shelf tower display is in our Design Spotlight this week for its retail compliance features. The one-piece tray boasts partially integral shelves and simple graphics that support brand colors as well as the Bonus Free Wrap messaging on the front lips.
The riser was designed as a separate component that slid over the tray for shipping. Once in-store, it was slid upward and locked into place with a tab. The collapsible base was a clever design element as well. Similar to the riser, the base slid onto the bottom portion of the tray and was assembled by pushing it downward while engaging push tabs into both sides of the tray.
The integral approach with both of these components achieved two things: One, it increased set-up compliance and secondly, it reduced the shipping footprint since the riser was not engineered as part of the tray.