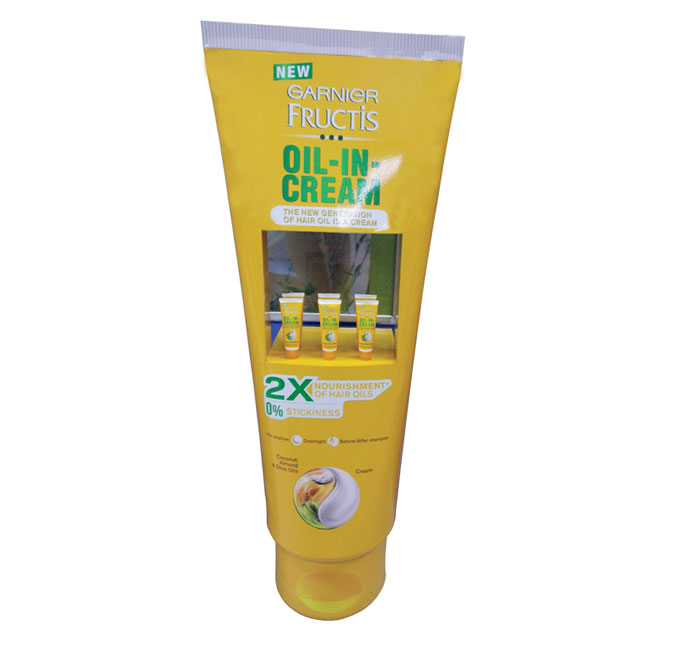 Garnier Fructis Showcases The New Generation
Garnier Fructis unveiled this unique floor display for the launch of their new Oil-in-Cream product at MT retail chains across India. The oversized tube-shaped replica features large variant attributes above and below the product which is housed in a square niche.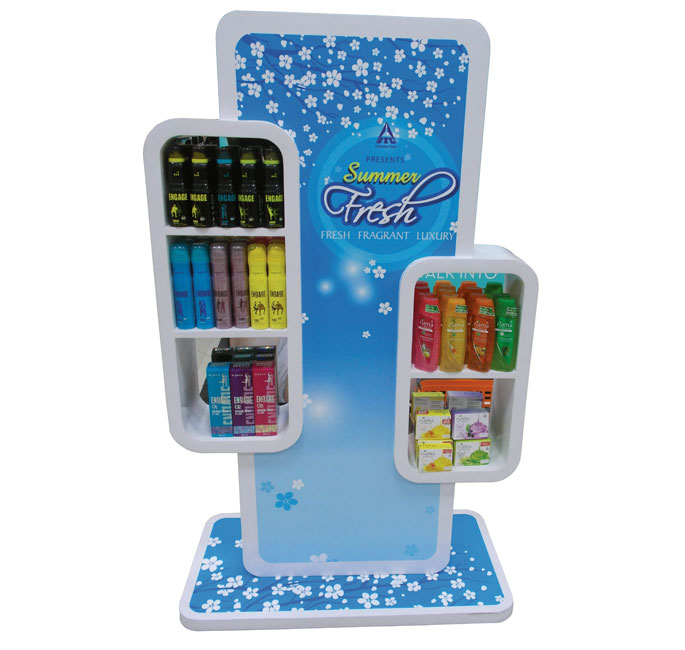 ITC Provides Shoppers With Summer Freshness
ITC Limited rolled out this creative display to showcase their personal care product line. The display merchandised summer-fresh products such as Engage deo-sprays to Fiama Di Wills liquid body wash and bathing soaps. The display was spotted at Spencer's Retail in the grooming section.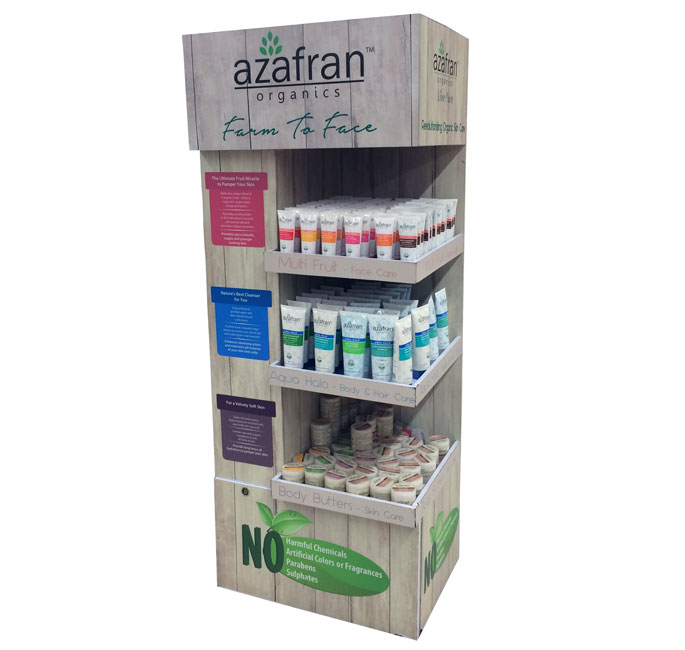 Azafran Organics Goes From Farm to Face
The organic products brand Azafran unveiled a natural looking floor display to promote their face, body, hair and skincare products lines. The simulated wood graphics and overall rustic design presented the variants well and supported the brand's 'Farm to Face' marketing message.
Nivea Lets Men Feel Fresh
To promote its newly launched body deodorizer, Nivea Men rolled out a very sleek and edgy-looking floor display. Made from wood laminate, the angular display was designed with an illuminated LED panel, inviting shoppers to browse the products housed on the shelves below.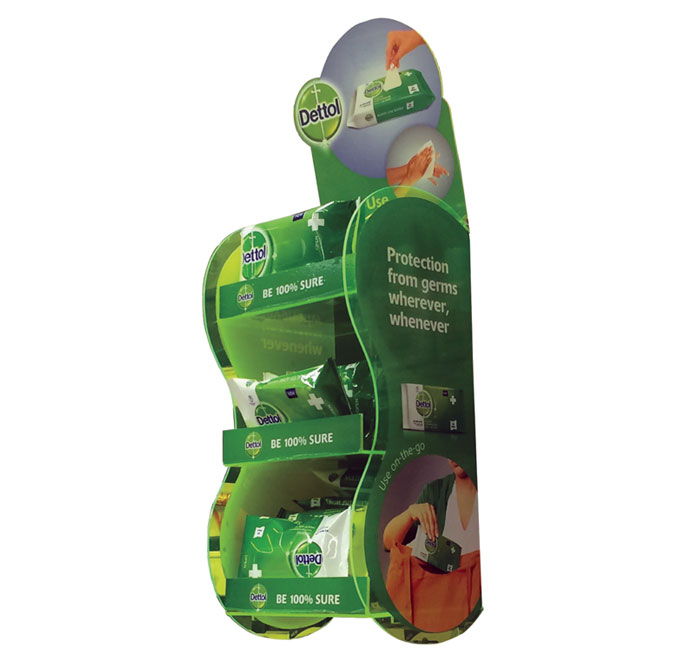 Dettol Unveils Clean & Curvy Mini Wing
Dettol unveiled this attractive mini wing display in supermarkets to promote its new multi-use wet wipes. To reinforce brand identity, the curvy unit was designed using green acrylic and decorated with brand assets on both sides.