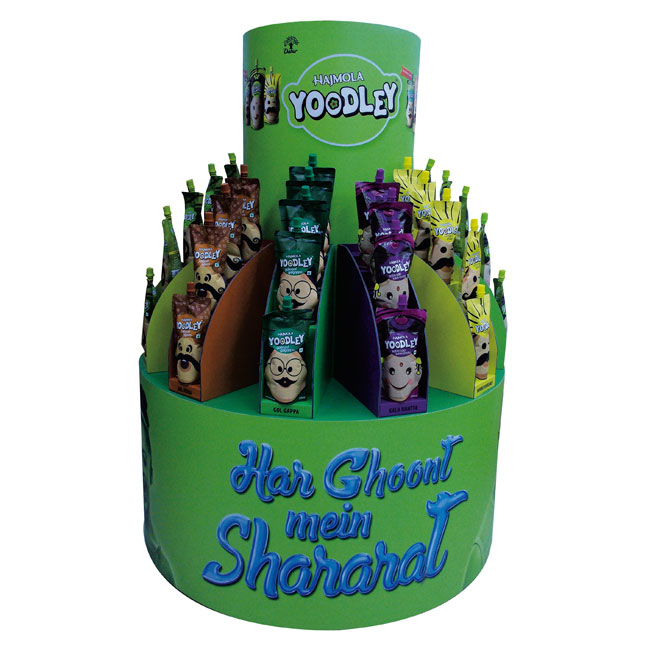 Yoodley Ready-To-Drink Round Floor Display
Taking a hint from consumers moving away from sugary and carbonated drinks to more functional ones Indian FMCG major Dabur, made a splash in-store with this round floor display. Promoting its Hajmola Yoodley ready-to-drink beverage range, the circular display merchandises several variants which are housed in their own stair-stepped product trays. The round shape of the display enables 360 degree shopping and provides large copy spaces as well.
More Beverage Displays
Summer Chill Delights Floor Display
Horlicks Now Crunchier Floor Display
Monster Trip For Two Stacker Display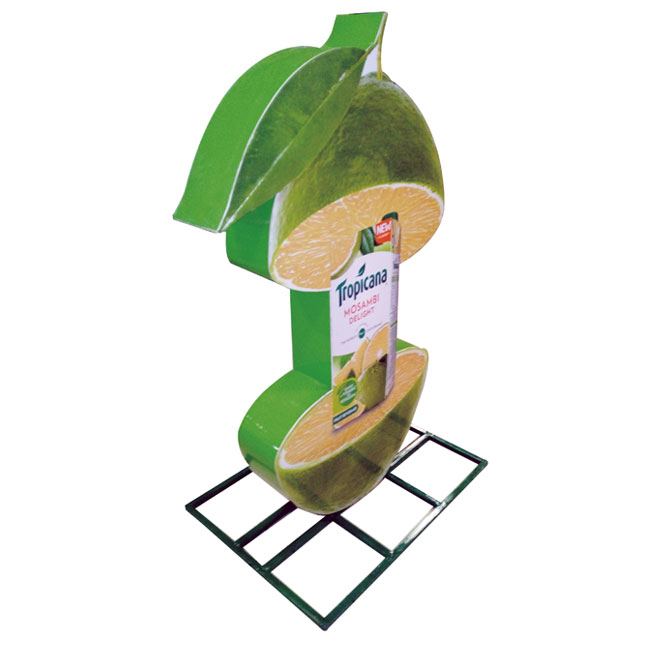 Tropicana  Display Promotes Fruity Magic
Tropicana recently launched its Mosambi (Sweet Lime) flavor juice and was spotted in retail promoting the new variant with this floor display. Designed by Brand Evoke Systems & Creative Solutions Pvt. Ltd, the visually enticing display shows the product being sandwiched by freshly cut limes. The unit was produced using 5mm sunboard with an internal wire frame.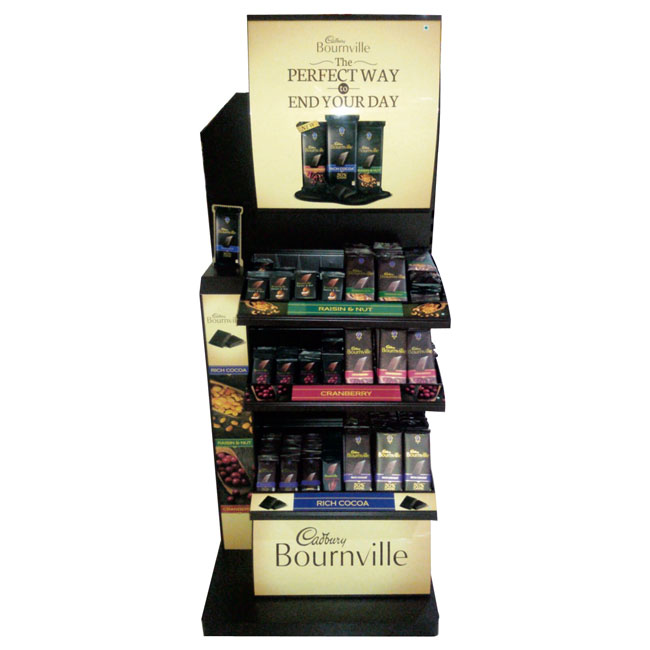 The Perfect Way To End Your Day
Mondelez India recently launched a 360 degree advertising solution as a part of their new campaign for Cadbury Bournville. In addition to refreshed packaging and a revamped avatar, one of the brands goals was to reposition Bournville as an end-of-the-day-reward…….a chocolate that helps you enjoy your 'me' time. Additional copy support utilized the tagline 'The Perfect Way To End Your Day' as well.
More Cadbury Displays
Cadbury The Hunt Starts Here Floor Display
Choose Cadbury Rolling Display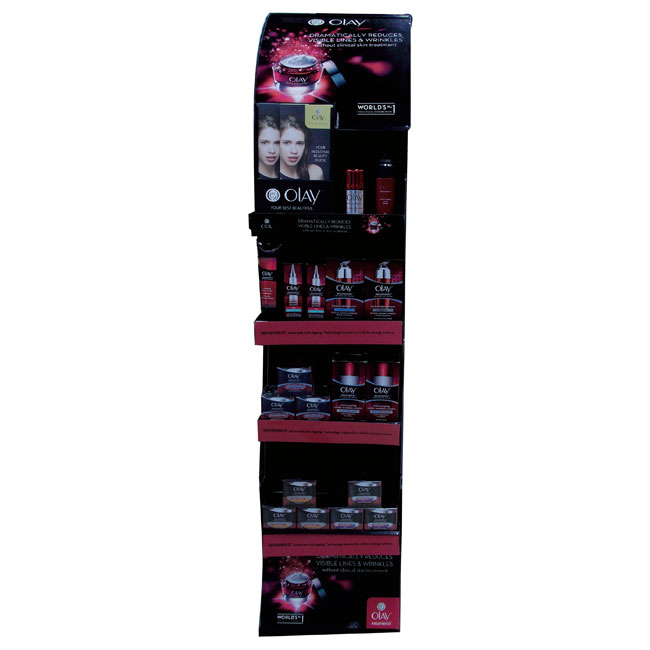 Olay Rolls Out Floor Display To Promote Anti-Aging Products
Olay, the popular skin care brand in India,  recently launched this sleek floor display to showcase their 'Regenerist' product line. A curved riser and kick plate called out product attributes, as did all of the shelf lips. Brand ambassador, Bollywood actress Kalki Koechlin was printed on the 'Personal Beauty Guide' takeaway pamphlets.
More Olay Displays
Olay Beautys Most Wanted End Cap Display
Olay Regenerist Full End Cap Display