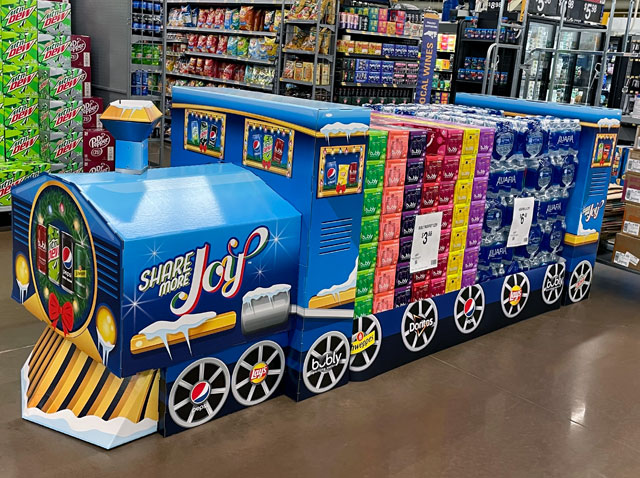 Frito-Lay and Pepsico are partnering up this holiday season with a campaign called "Share More Joy" which includes a first-ever holiday commercial and a Frito-Lay-themed Holiday Village that features four spots users can explore virtually.
Holiday Shop – users can shop branded merchandise like a Cheetos Pillow or a Dorito sled.
Holiday Kitchen – offers recipes that use Frito-Lay products.
Portrait Studio – offers a QR code that users can scan on their phones to open Snapchat which deploys an AR try-on filter to test out branded merchandise virtually.
The Giving Tree – redirects users to a donation page where they can make contributions to Toys for Tots.
On the beverage side, Pepsico is offering 2,000 consumers across the U.S. a chance to win up to $500 in Visa gift cards by visiting chipnsips.com.
"Our core mission is to create more smiles," said Aidan Kingerlee, vice president of marketing at PepsiCo. "The holidays are a time to bring loved ones and friends together, and PepsiCo beverages and snacks are the perfect complement for holiday celebrations. We are so excited to feature our iconic beverage and snack brands in our joyous and fun holiday commercial this year."
To help bring awareness to the campaign in-store, Pepsico rolled into retail with this large "Share More Joy" stacker merchandiser. The bright blue display included an engine, caboose and a center merchandising section that enabled retailers to stack up one of the many brands in the Pepsico portfolio.
Sources include:
prnewswire