OSI Creative, a leading provider of global supply chain managed solutions for point-of-purchase displays (POP), consumer product packaging and branded merchandise programs, today introduced Accu Colors™ Slide, the latest enhancement in its revolutionary Accu Colors nail-tip swatch system. Accu Colors Slide enables retailers to customize the system to fit the width of any size nail polish bottle.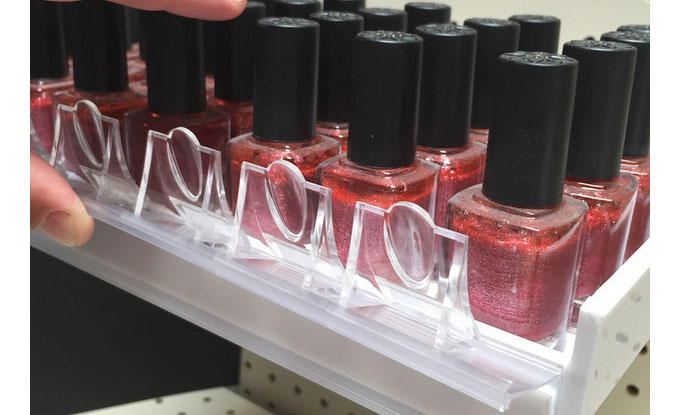 The Accu Colors nail tip swatch system features slide-in color tips that allow consumers to place their finger under the tip to see how various nail-polish colors look before purchasing. With the new Accu Colors Slide system, retailers can easily customize the width of the trays to fit any size configuration. The back side of the system easily adheres to existing shelving and the tips simply slide onto the front side at the desired bottle width. A special hinge enables retailers to place pricing and bar coding on the back side of each nail tip, while the consumer uses the front side to view the color. Additional features include custom-cut labels with the name of each color that can be quickly switched in and out.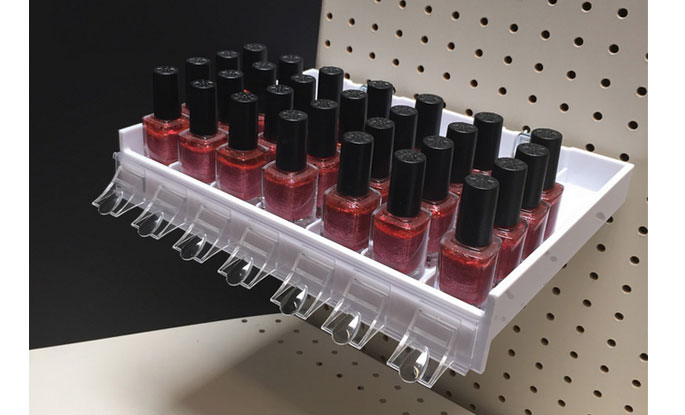 "Retailers will like the flexibility of Accu Colors Slide because they can save time and money by easily switching-out different polish lines using the same nail-tip swatch system. This creative design is not only practical, but eye-catching as well. Most important, it helps manufacturers, their distributors and retail partners sell more products," said Joe Baksha, President and CEO of OSI Creative.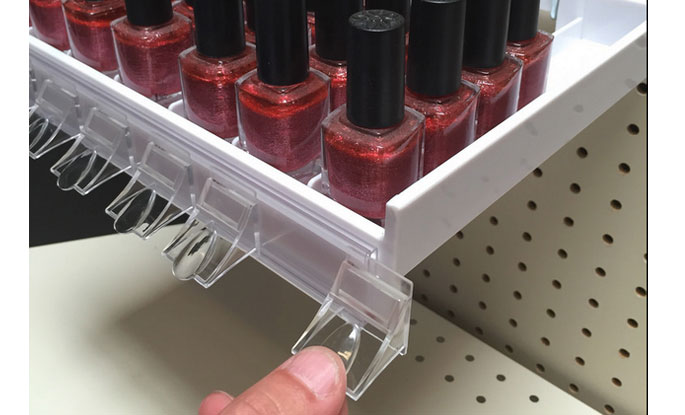 Developed and manufactured by OSI Creative, the Accu Colors nail swatch system is designed for distributors, boutiques, salons and spas. "Traditional nail displays are just bottles lined up in a rack. We've taken the guesswork out of selecting the right color by enabling consumers to easily see how a particular polish will look on their finger," added Baksha.