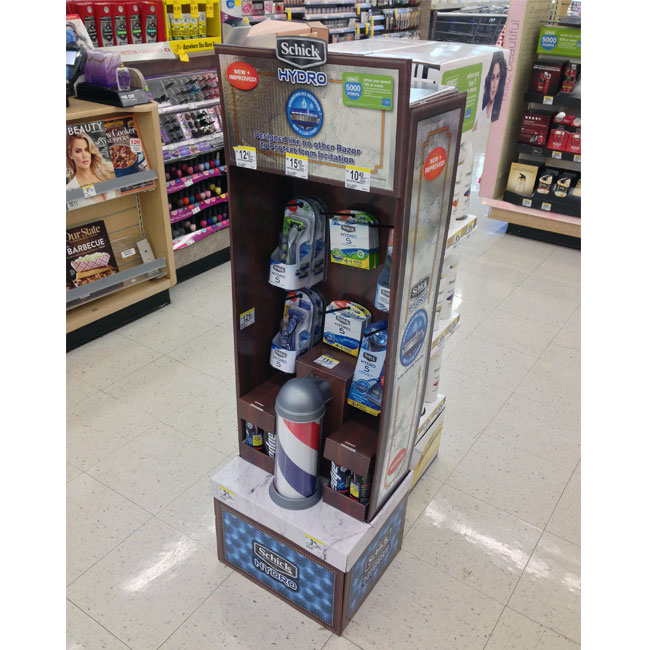 Schick recently announced the launch of the new Schick Hydro 5 razor which was redesigned to create an irritation-free shaving experience for men. The design's patented technology includes an improved Hydrating Gel Reservoir that delivers 40 percent less friction than a traditional lube strip.
"Most guys we talked to really just wanted a razor that could better protect them from daily shave irritation and offer them a more comfortable shave," said Anastasia Tobias, Schick Hydro Senior Brand Manager, Edgewell Personal Care. "So our team worked hard to create and apply smart innovation to redesign some of our razor's best features such as the hydrating gel reservoirs, skin guards and even the color, to give guys a better razor designed with them and their various shaving and skincare needs in mind."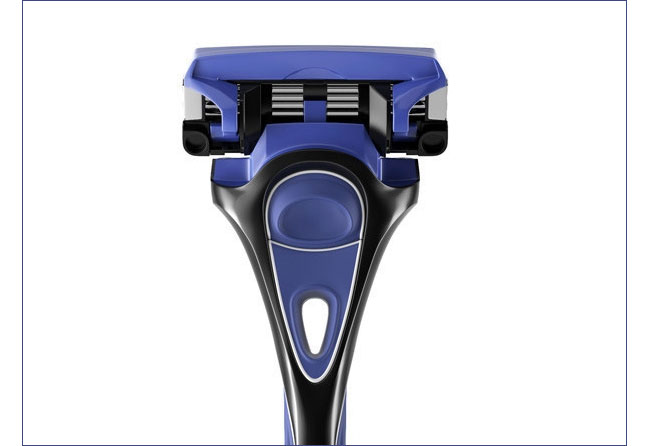 In addition to the Gel Reservoir, other improved features include:
Wider Guard Bar
Reduced Blade Span
Bold New Colors
Schick took their marketing campaign to retailers with several POP merchandisers, one of them being the floor display shown above which was spotted in Walgreens. Designed to appeal to men, the display's exterior was printed using a foil-based substrate with wood grain accents. The wood theme was carried over to the inside of the tray as well. The showpiece was the vacuum-formed barber pole which sat on top of a marble-printed step.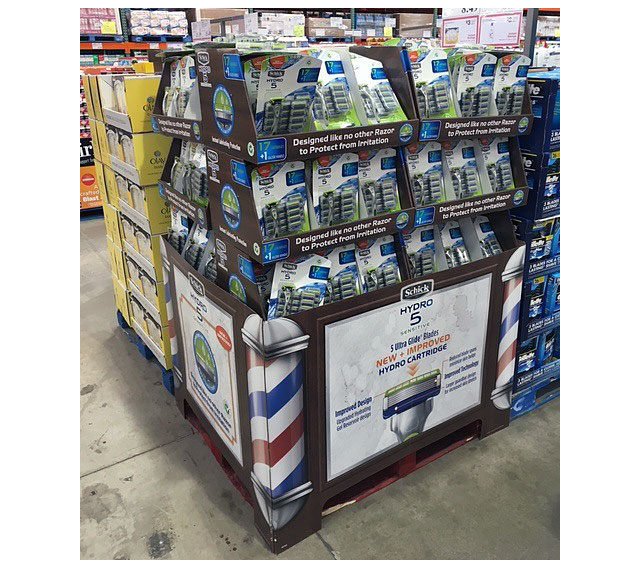 Additional launch support consisted of TV spots, partnership with SMOSH Part Timers Series and a brand sponsorship with the Sports Illustrated Swimsuit Launch. Just recently, Shick ran an ad in Super Bowl 50 which featured a pair of razors transforming from mild-mannered, everyday grooming products into Transformers-esque robots.