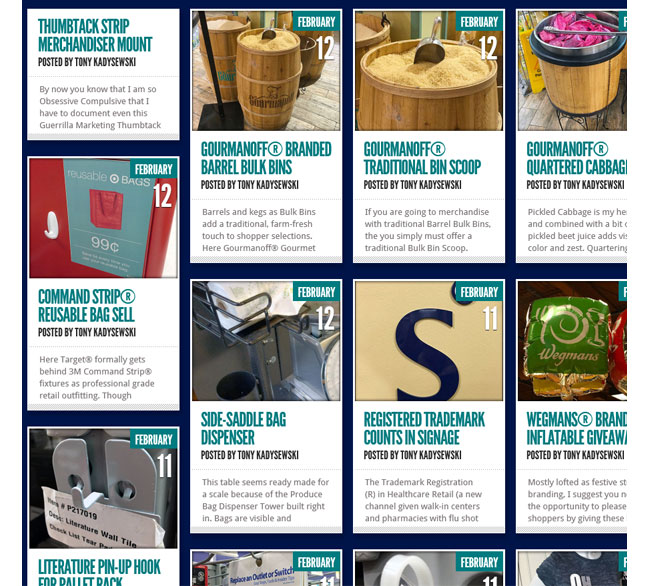 New and Improved!
Our good friends over at Fixtures Close Up just launched a major update to their blog that will make it easier to browse and research their content. For those who haven't visited the site yet, FCU is a pictorial inventory of unique or otherwise interesting small-scale fixtures seen across the entire range of retailing.
As noted on their About Us page, Just as a city-scape is built up of individual bricks, beams and boards, so a store is constructed of many small-scale fixtures that combine to help create the selling-floor environment. Many of these small elements are unsung heroes in creating an effective, functional, appealing merchandising space for goods. Because of the wide-ranging creativity of designers, similar display problems are often solved in unique ways.  This site attempts to document these varying solutions … and provide a source of ideas and inspiration for additional new solutions or new applications of existing fixtures.
We encourage you to visit Fixtures Close Up frequently. They are constantly adding a variety of new content daily. You can also find links to FCU from our image gallery as well.