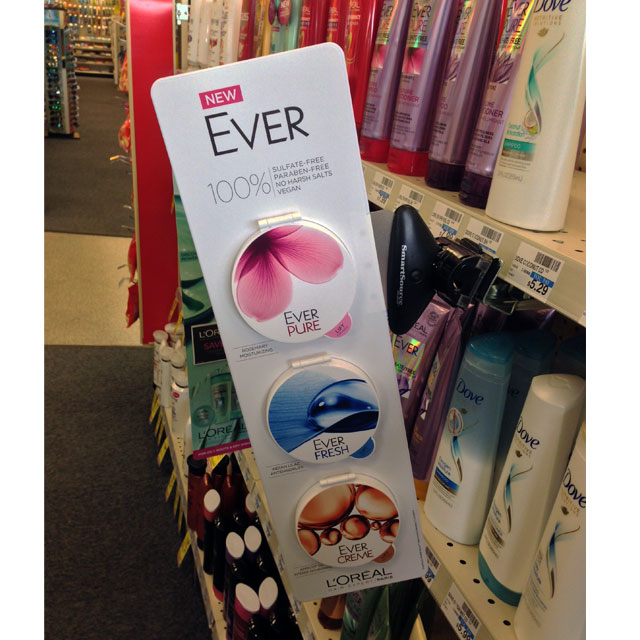 L'Oreal recently launched an in-store campaign to promote their Ever line of hair care products. This special line boasts several variants and applications that are free of parabens, sulfates, harsh salts, and dyes.
To bring the 'Pure Respect For Your Hair' message off-shelf, the brand is using this interactive aisle violator which showcases Ever Pure, Ever Fresh and Ever Creme.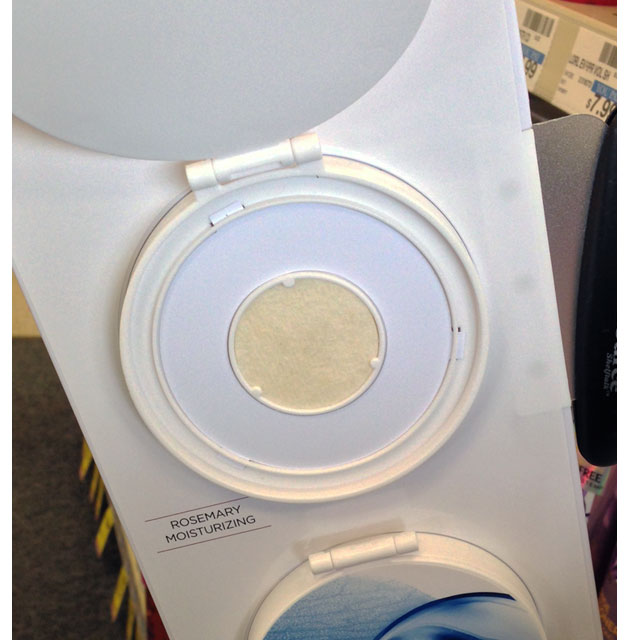 Injection molded 'scent pods' enabled shoppers to flip up any of the three capsules to obtain a test smell. Hinged lids decorated with brand graphics provided access.
Related
Amope Foot File Interactive Shelf Display
Gillette Less Skin Aisle Violater
Turtle Wax Interactive Aisle Violater