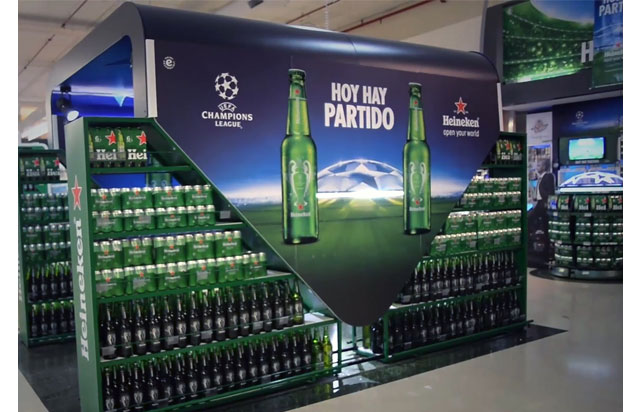 Since 2005, Heineken has been the main sponsor of the UEFA Champions League. Every year the brand has been a sponsor, they have launched major in-store marketing campaigns to support the partnership. This year in Argentina, Heineken collaborated with Muchnik Design to create a multi- faceted promotion that consisted of three execution levels incorporating key visuals from the international campaign. The three levels, premium, intermediate and massive, were customized for the various pos channels in Argentina.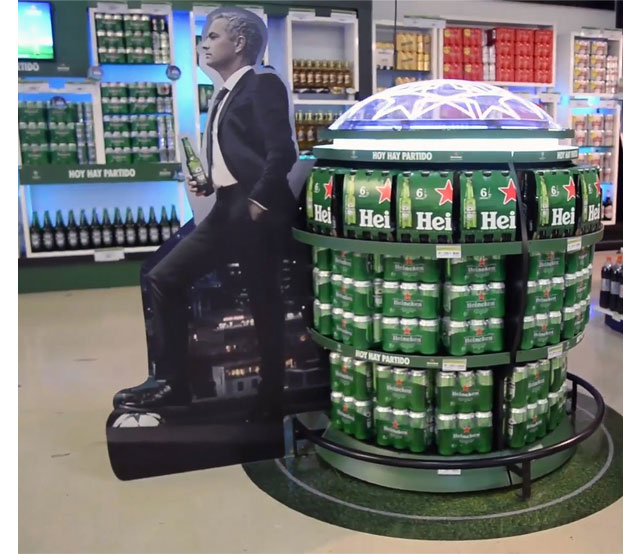 In addition to creating disruptive visibility, another key marketing component was to get more personal with the shopper by touting Heineken as a lifestyle choice rather than as a product in an already saturated category. The campaign also focused on the passion for the game and the joy of life related with the soccer championship………always sharing a Heineken.
To help build an emotional link with shoppers, some of the displays were outfitted with special audio and video which created an immersive experience on a more personal level.
The displays were well-built for longevity and the graphic components are replaceable so the pos elements can be reused in future campaigns with different aesthetics, reducing environmental impact and optimizing annual budget.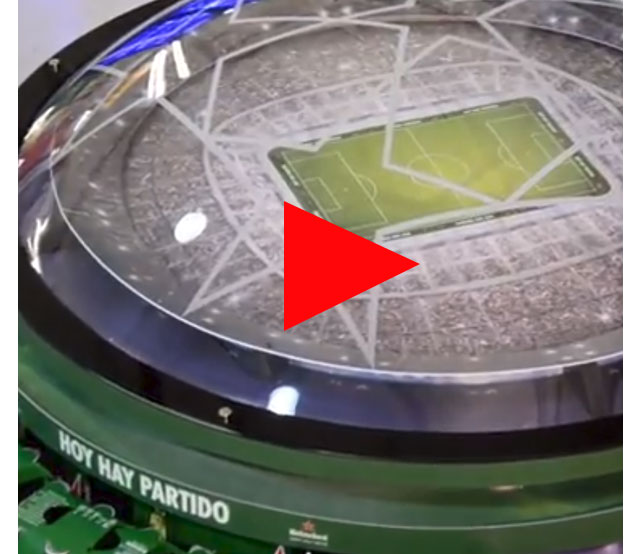 Check out this video showing retail installation. For more information, visit www.muchnik-d.com.ar.
Heineken Champions POS Campaign, developed by Muchnik Design, won both Gold and DOY Platinum awards in Argentina's POPAI 2018 contest. The stand-alone display achieved a Gold award in the OMA Chicago POPAI Shop! awards this year.
Related
Heineken Driod DIY POP Display