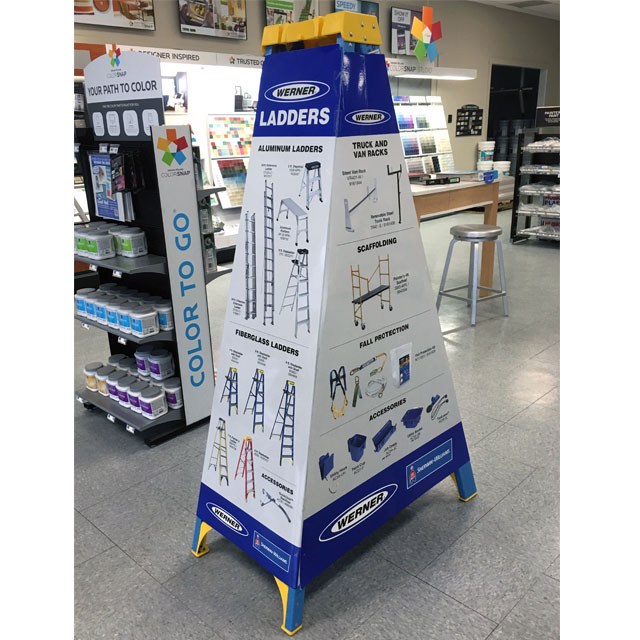 Founded in 1922, Werner Co. has been a market leader for industrial climbing products since 1963 when they first started producing their high-quality ladders. Considered the professional's choice for ladders, Werner ladders are found on more trucks and job sites than all other ladders combined.
The company was recently spotted in a Sherwin Williams store promoting their product line with what else, a ladder!
As reported on Fixtures Close Up, The ladder itself makes an excellent freestanding structure for this Step Ladder Promotional Sleeve. The pre-printed sleeve slides right over any step ladder, commanding attention in high-traffic areas. This sleeve promotes ladders, scaffolding, truck racks, fall protection items, and painting accessories. Werner can refresh the display or change the promotion seasonally with little expense. Only the sleeve changes, the ladder is always available from stock at the store.
Related
Werner Lock-In Accessories Floor Display
Select Step Ladder Floor Stand Display