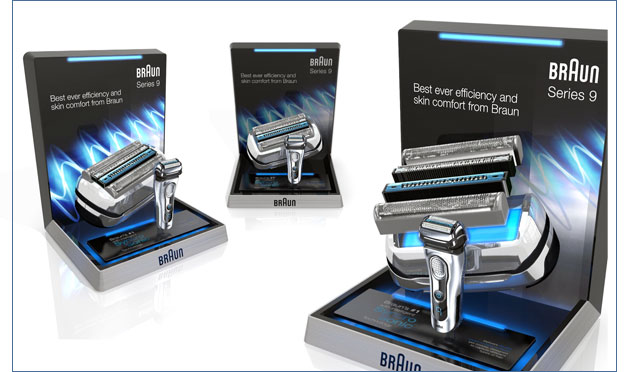 DisplayPlan – Striving to produce the most innovative and eye-catching displays for retail environments
Our Braun Series 9 shaver display is a great example of this. The display provides superb 'stop and hold power' at the shelf edge, driving the consumer towards that in-store 'buy it now' scenario that all brands strive for with their point of sales equipment. Creatively hitting the nail on the head with multiple attract angles, through graphics, moving sections and lighting, the display is definitely an attention-grabber at retail.
Engineered using the latest technologies of 3D scanning and 3D printing – facilities we have in-house – ensured that we were able to deliver this display to market with speed and execution. Add to that, the complexity of delivering this type of display with intelligent electronics, lighting motors, gearboxes, clutches, metalwork and mouldings with assembly houses both in Europe and the Far East.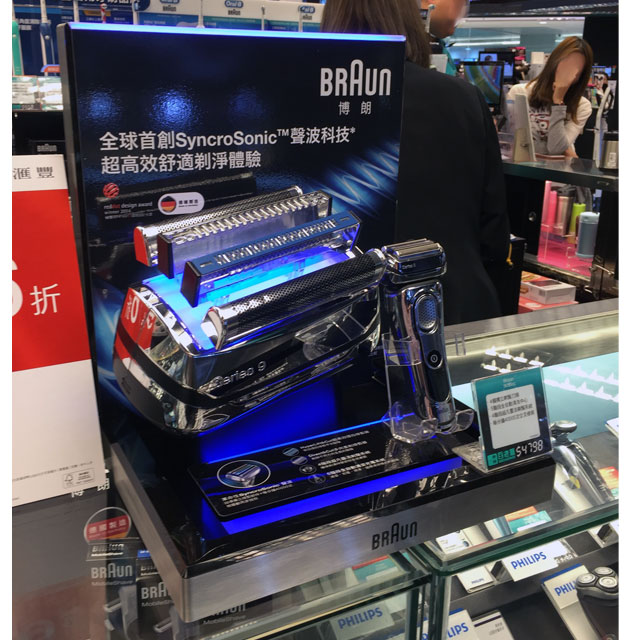 In a recent interview, Leon Turney – DisplayPlan Development and Innovations Director – said,  "For me, it is a true credit to great design and the collaboration of the great minds we have here at DisplayPlan, continuously innovating for our clients. This is one display we are hugely proud of which led us to win a POPAI award for innovation last year. We can't wait to see what this year has in store for us – as we are up for 3 awards!"
DisplayPlan are award-winning experts in retail display. We design, supply and manage local, regional and international display programmes for the world's most prominent brands and retailers. We have offices in the UK, Europe and Asia, perfectly situated to work on global projects and deliver first class retail solutions – on-time and on-budget. We have a passion for thinking digitally and sustainably in everything we do, championing this through our work.