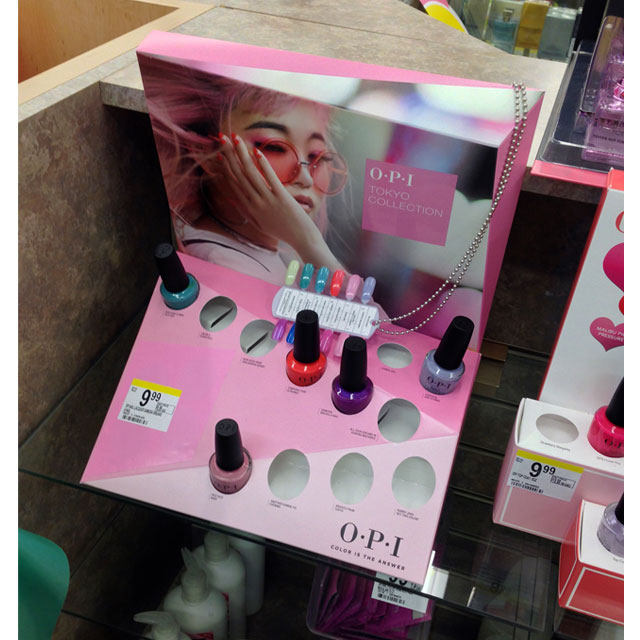 Last Spring, OPI launched a new product line called the Tokyo Collection which featured 12 vibrant colors inspired by the city.
The brand describes the collection as follows……..Tokyo offers a stunning and diverse array of colors for inspiration, from the bright, metallic pinks, purples, and blues of neon-lit skyscrapers to the saturated greens and oranges found in the city's many gardens. With a nod to Tokyo's status as a trendsetter in the nail industry, this collection provides endless nail art possibilities to ensure you always stand out from the crowd!
To help celebrate the launch, OPI and Walgreens rolled out this Tokyo-inspired display to bring awareness to the new collection. The paper-based display borrows attributes from the campaign tagline 'Color Is The Answer' by incorporating key visuals, graphic shapes and an interactive nail color sample strip that was attached to the display.
Related
Revitalift Volume Filler Aisle Violater
Maybelline Auto Feed Lipstick Display
Opi Virtual Nail Floor Display
This article was sourced from our 2019 unpublished archives