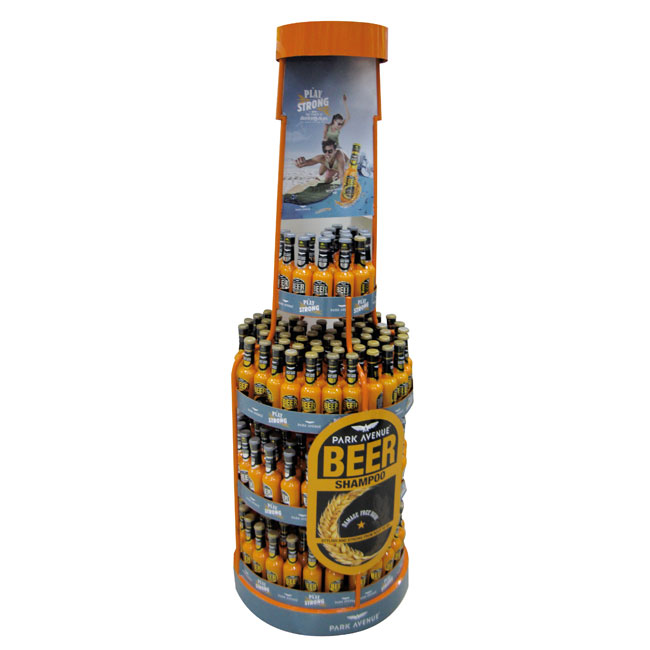 Park Avenue Display Provides A Barley Wash
Park Avenue Beer Shampoo recently unveiled another innovative bottle-shaped display for supermarkets and hypermarkets in India. Placed in the men's personal grooming section, the unit merchandised the entire hair care range. In addition to standard brand colors, a large copy panel on the front called out the tagline 'Play Strong With the Power of Barley and Hops' as the shampoo products on display were created using barley.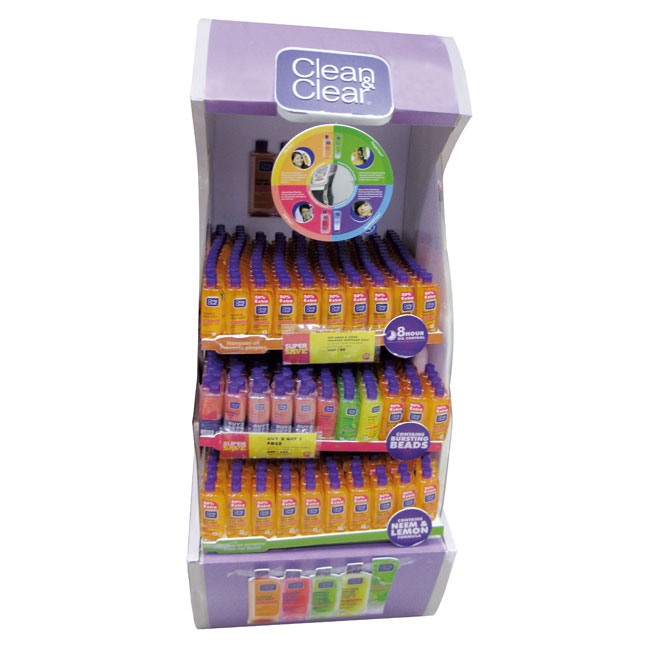 J & J Clears It Out At Retail
Johnson & Johnson recently rolled out a new campaign to promote their Clean & Clear face wash.  The unit merchandised four variants in the hutch-styled display. Dimensionally-shaped cut-outs from the top down added visual interest and showcased product attributes.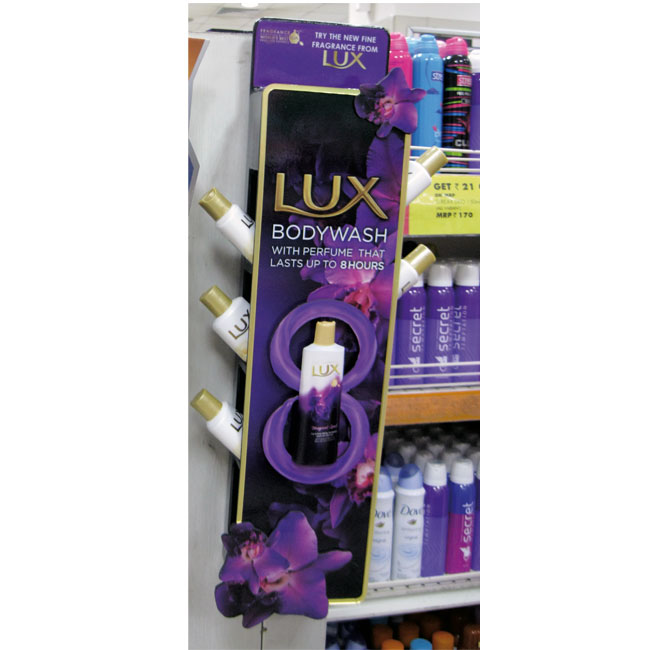 Lux Creates Body Wash With Long-Lasting Fragrance
Lux Body Wash rolled out this innovative mini wing display to promote their Magical Spell Body Wash. The new variant, made with black orchid scents and juniper oil, lasts up to 8 hours and doesn't dry out skin. The mini wing graphics were visually appealing and utilized 3D elements that popped off the front to reinforce brand assets and messaging. The product itself was angled and shopped from both sides.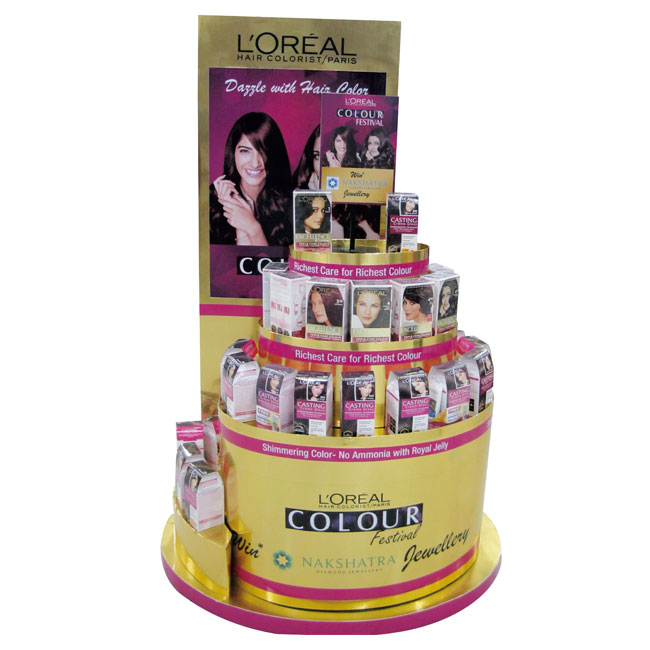 L'Oreal Paris Hair Colour Festival Contest
L'Oreal recently rolled out this floor display to promote their Hair Colour Festival Contest. The round display merchandised several hair coloring products in a circular fashion that spiraled downward from top to bottom. In addition to the  brand ambassadors, Bollywood actress Sonam Kapoor and Aishwarya Rai, the display copy areas highlighted the contest and prize giveaways.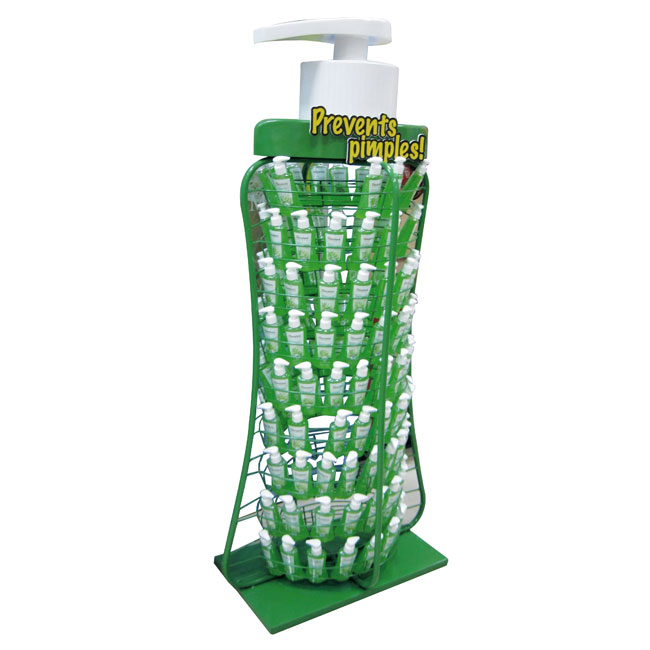 Himalaya Herbals Helps Shoppers Purify Their Skin
Himalaya Herbals, the popular personal care brand, promoted their Purifying Neem Face Wash product recently with this product replica floor display. The overall shape was designed to mimic the product which was neatly merchandised in cascading, wire-shaped baskets. The skincare brand used minimal messaging as the brand's popularity was able to stand on its own.