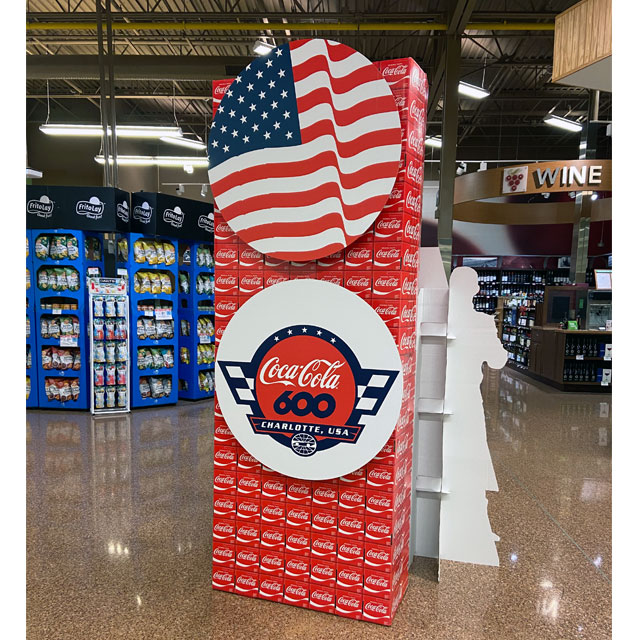 On May 30, 2021, Charlotte Motor Speedway will be welcoming back thousands of race fans for the Coca-Cola 600. Even though the event will allow only 50% of the fans in the stands, this will be the first race back at the speedway with a significant number of attendees since 2019.
"It was a very drastic shift to come in last year and not have fans in the stands, to not hear the cheering, to not see the smiling faces. I think it's going to be really impactful to show up on race day and to be able to see all of those folks that can come back and experience — again this is what we work for, we're working for those smiles, we're working for those cheers!" Jonathan Coleman, senior director of communications for Charlotte Motor Speedway, said.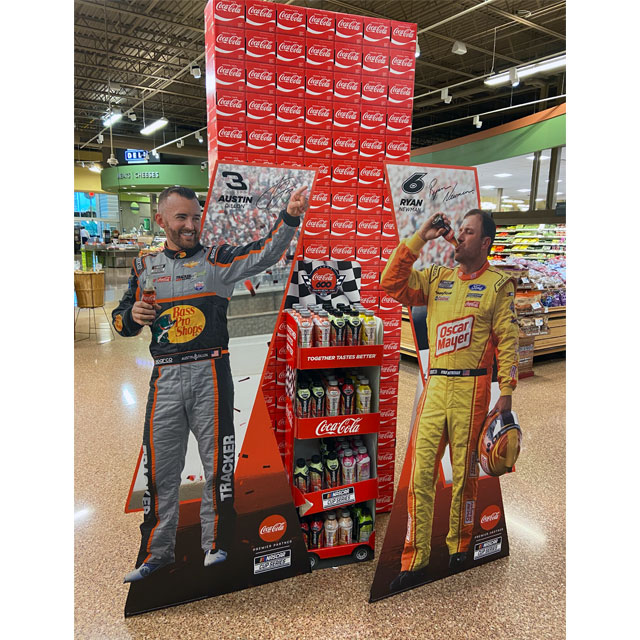 Always a consistent retail marketing powerhouse, Coca-Cola is rolling out several in-store promotions to help support the Coca-Cola 600, like this stacker-themed display.
At first blush, the back of the display looked like several cases of Coca-Cola stacked a mile high. Upon further inspection, all of those cases were created graphically to give the appearance of stacked cases. Two huge medallion lug-ons highlighted the USA flag as well as the race emblem.
The other side of the stacker featured two of the Coca-Cola sponsored drivers who were supporting several BodyArmor drinks, a brand which the company acquired controlling stake back in 2018.
Related
Variety By The Half Dozens Floor Display
Nicole Opi Coca-Cola Shelf Display