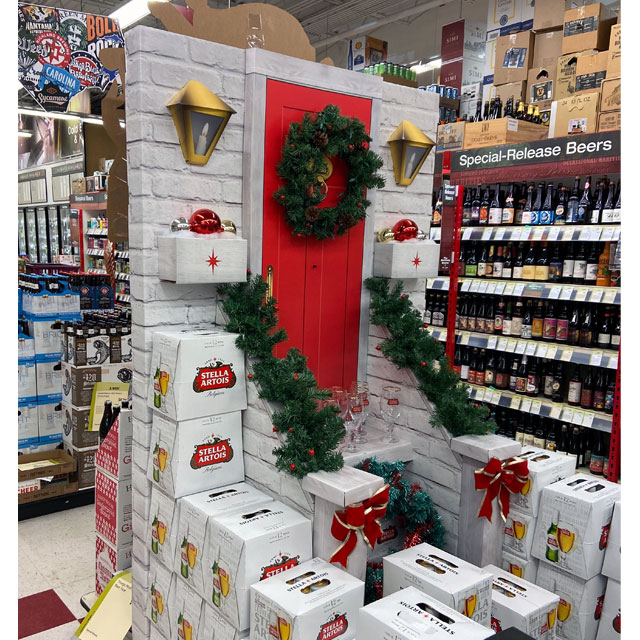 The Ultimate Holiday Ice-Breaker
As part of its "Moments Worth Making" holiday campaign this year, Stella Artois will run a series of activations that encourage Americans to share a beer with their unmet neighbors. The campaign will be featured in 27 cities and includes 500 Stella Together Holiday Sweater Pack giveaways. For folks who weren't able to snag a sweater pack, they could still be eligible by sharing a photo of themselves with their neighbor on social media using the hashtags #stellaneighbors and #contest for a chance to win.
"Stella has always been about bringing people together; after all, we have 600 years of brewing heritage, and we were originally crafted as a holiday gift for the town of Leuven, Belgium. This holiday, we want to ask people to take it a step further and find new ways to create moments with those closest to them, including their neighbors," said Lara Krug, VP of Marketing, Stella Artois.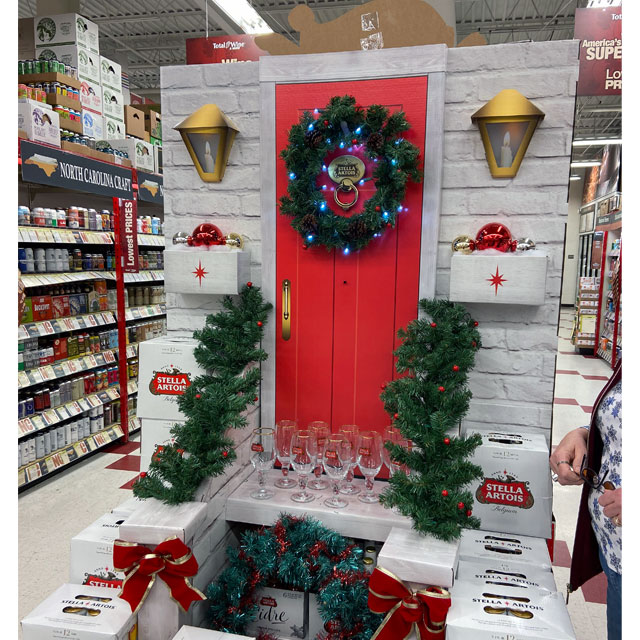 To help encourage the joy of connecting, Stella Artois is also taking the campaign in-store with this seasonal stacker display. Designed to resemble the front of your neighbor's house, the display was trimmed out with garland, bows and baubles. The wreath on the front door was strung with lights which were activated by a motion sensor.
Related
Stella Artois Permanent Floor Stand
Best Of Belgium Metal Beer Sign
Sources include
Stella Artois