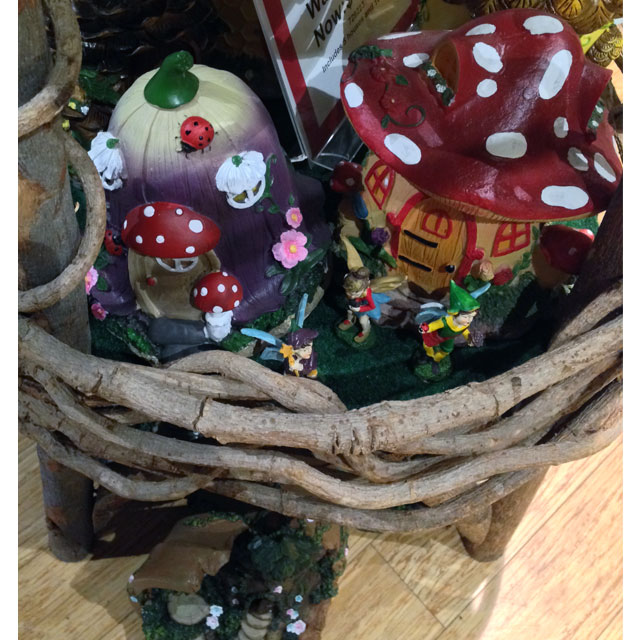 Fairy Garden Display Makes Magic Come Alive
Fairy Gardens are enchanting places that transform gardens into magical worlds. No matter how big or small, a fairy garden can add whimsical fun to your home and garden. Virginia based retailer Plow & Hearth was recently spotted promoting their extensive line of fairy garden accessories with this hand-crafted floor display.
The custom made floor display is a work of art in itself. Consisting of three levels, each showcasing a themed set of fairy furniture, the attention to detail and materials employed is testament to the amount of handcrafted care that went into creating this unique and magical merchandiser.
If you want to view more Home and Garden displays, visit our image gallery and use the Product Channel drop down menu to select Home & Garden OR you can type the words home and garden displays into the search box.
Related
Metal Garden Pot Floor Display
Hand And Pruning Tools Pallet Display