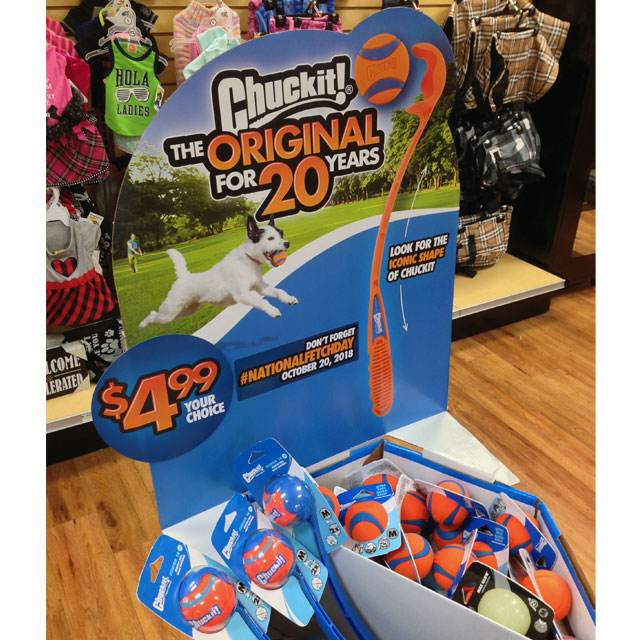 Chuck Them Slimy Balls!
For two decades, Chuckit! has been shaping the game of fetch. Just the glimpse of their iconic launchers are enough to excite the fetch-fanatic dog. The bright orange and blue colors of Chuckit! toys signal an adventure with major playtime to come.
According to the company's website, 'Since the late 1990's, many dog toy companies have tried to copy Chuckit!'s innovative ball Launchers but none have come close.'
The brand recently took that prideful message in-store to celebrate 20 years of being a leader in the fetch-toy category. They developed this great floor display to supplement on-shelf merchandising and to also remind pet-lovers about National Fetch Day.
Observed the 3rd Saturday of October each year, with 2018 being the inaugural year, which is also the 20th anniversary of the original Chuckit! launcher. Our mission is to encourage dogs and their people to Make Fetch Happen on National Fetch Day.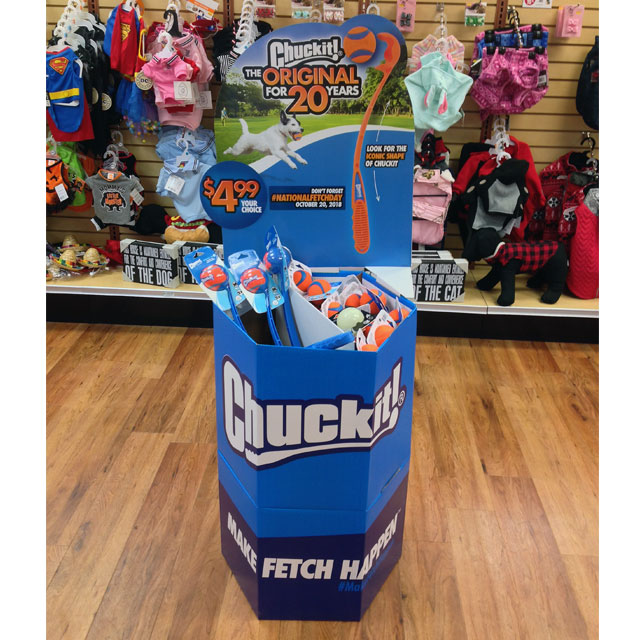 This colorful display endorses several marketing messages on the base and die-cut riser. In addition to strong brand recognition, awareness was given to National Fetch Day via the hashtag next to the price point. Strategically placed, crisp imagery made this display a real standout.
Related
Give Them Greenies Pallet Display
Trust The Miracles Floor Display
Freezetag Pet Tag Counter Display