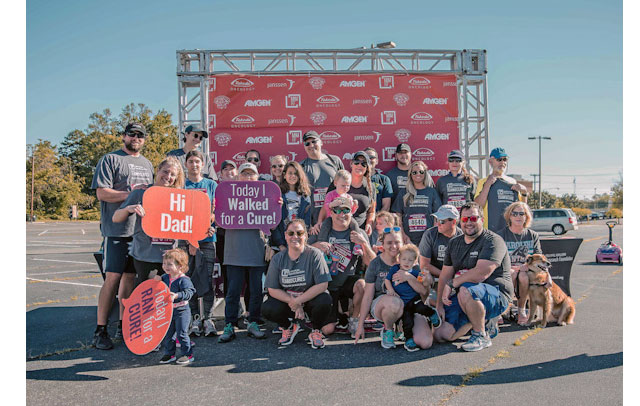 Studio Displays, an expert distributor of Nimlok exhibit and display products and services recently participated in a fundraiser to create awareness and raise money for the Multiple Myeloma Research Foundation (MMRF).
Multiple Myeloma is a cancer of plasma cells, usually found within bone marrow. According to the American Cancer Society, 30,770 new cases of this devastating illness will be diagnosed in 2018 alone. It is the second most common blood cancer and is incurable.
The Multiple Myeloma Research Foundation organizes 5Ks throughout the year and country to raise awareness and funds to help scientist learn more about this disease and how to cure it. Studio Displays had 22 staff participants in the walk, which took place on October 13 in Charlotte, North Carolina. Their contributions have helped the MMRF reach $3,195,065 so far in 2018. The foundation directs 90% of their total budget to research and related programming.
Studio Displays has a personal relationship with Multiple Myeloma, having lost their founder, Tom Pope to it in 2016. For more information to help with the fight, please visit themmrf.org.
About Nimlok:
Nimlok®, a division of Orbus Exhibit & Display Group®, is a global leader in delivering face-to-face marketing experiences, including trade show exhibits, event environments and permanent solutions for branding spaces. Now in its fourth decade, Nimlok works via a network of 200 partners in 56 countries to provide strategy and execution in exhibit design, construction, installation, dismantling and storage. www.nimlok.com