Marking the biggest innovation for TUMS in more than 80 years, GSK's North American Consumer Healthcare division launched Tums Freshers earlier this year. TUMS Freshers not only relieves heartburn but also freshens breath at the same time. In addition, the new tablet size is 40% smaller than regular TUMS which offers the convenience of portability, a consumer need that has never been addressed in the category.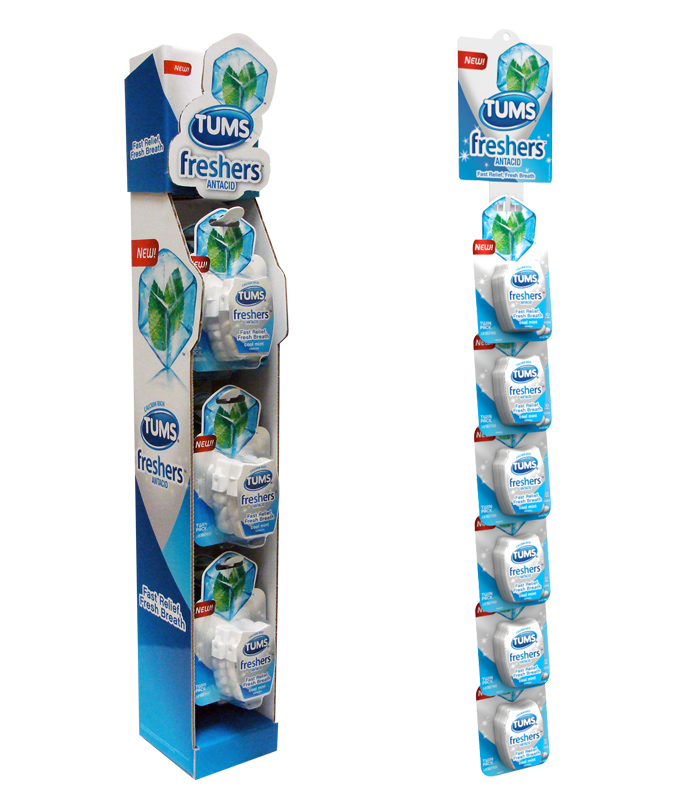 Ninety-four percent of heartburn sufferers experience heartburn and bad breath at the same time. Tums Freshers conducted a survey with women across the United States that identified social situations where heartburn and bad breath could impact "Moments That Matter". Some of those situations included business interviews, doctor's appointments and lunch with your new boss. A Facebook page and a special Clutch Moments contest were created to support these findings as well as the product launch.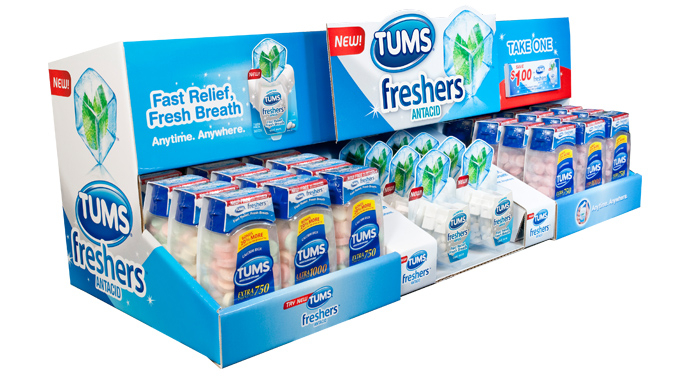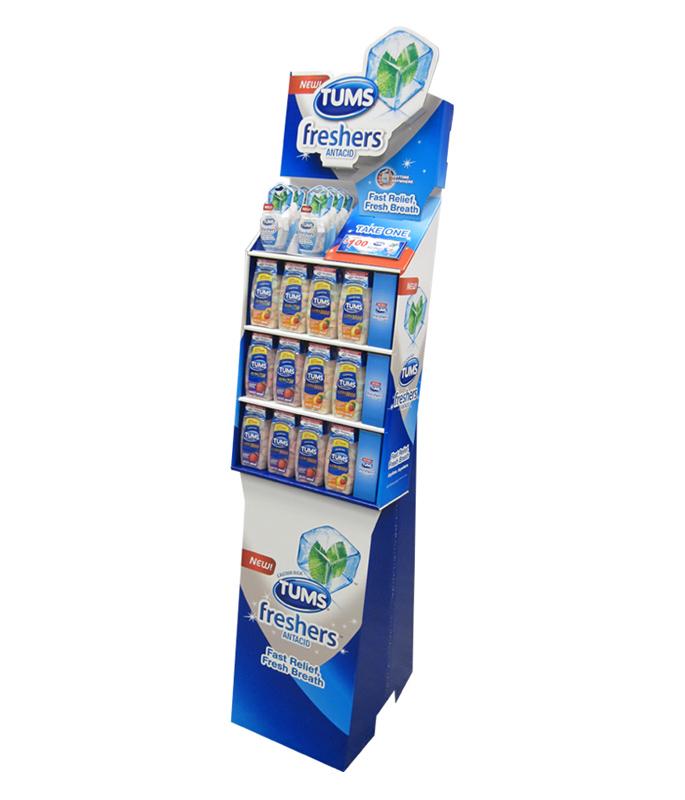 Maintaining number one status in the heartburn category is a constant challenge that requires innovation as well as top notch in-store execution. Freshers launch support included TV advertising, in-store trial, social marketing and of course, POP displays. Brand incorporated equity touchpoints such as fast relief- fresh breath, mint flavor, fights heartburn and high impact cooling across the imagery and messaging on all of the displays. A mini wing, clipstrip, end cap and floor stand/side kick were the primary merchandisers sent out to retail to create interest and generate sales.