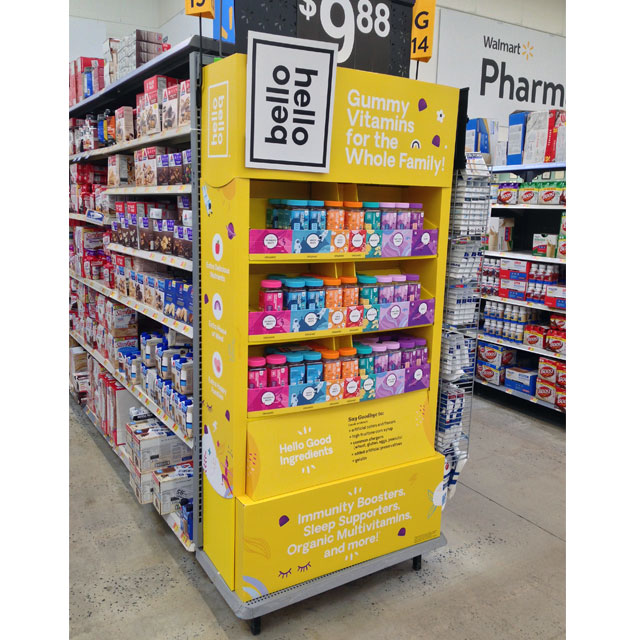 Launched in early 2019 by celebrity couple Kristen Bell and Dax Shepard, Hello Bello has really made an impact in a short amount of time across several competitive retail categories. Sold exclusively at Walmart, Hello Bello in an eco-friendly brand that markets home care goods like diapers, soaps and creams, to name a few.
Hello Bello's most recent product expansion is their gummy vitamin line which includes nine options, six of which are vegan. In addition to their mostly organic content, shoppers won't find any artificial colors, flavors, or preservatives in any of the vitamins.
Hello Bello and Walmart recently rolled out this bold end cap display to help promote the gummy vitamin line. Simple messaging highlighted the major touchpoints on all available copy surfaces. A really nice feature is the color coded shelves which separate 'flavors' to help shoppers make quicker decisions on product selections. For those detailed oriented, persnickety folks, check out the orange, curved ends on the copy panel below the lowest shelf of vitamins………….looks structural but it's not!