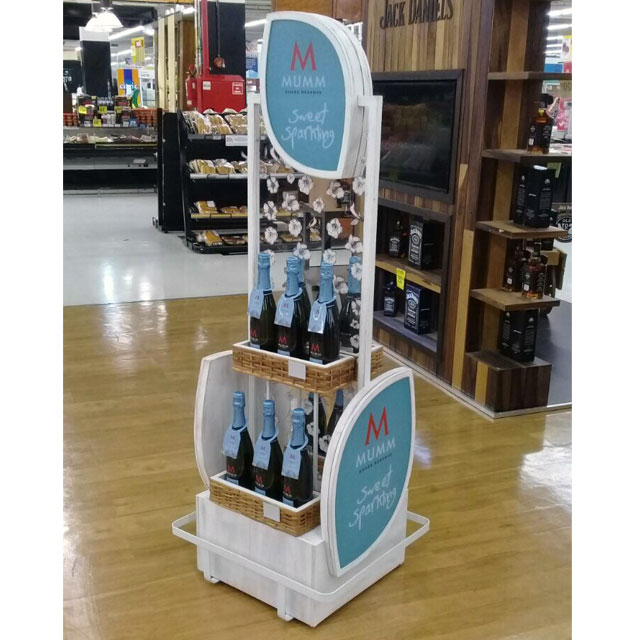 Soon to become Argentina's equivalent to California's Napa Valley, the Uco Valley has seen tremendous investments to infrastructure over the last twenty years in their wine making industry. Located along the Tunuyán River, the 'up and coming' Uco Valley is fast-becoming a world-renowned destination for wine aficionados.
What makes the Uco Valley so ideal for wine making? According to several online reports, soils throughout the Uco Valley are alluvial and fairly uniform: a clay and rock base with a stony, sandy surface. These free-draining soils are excellent for quality viticulture as they stress the vines, leading to decreased vigor and lower yields, and consequently wines with a higher concentration of flavor.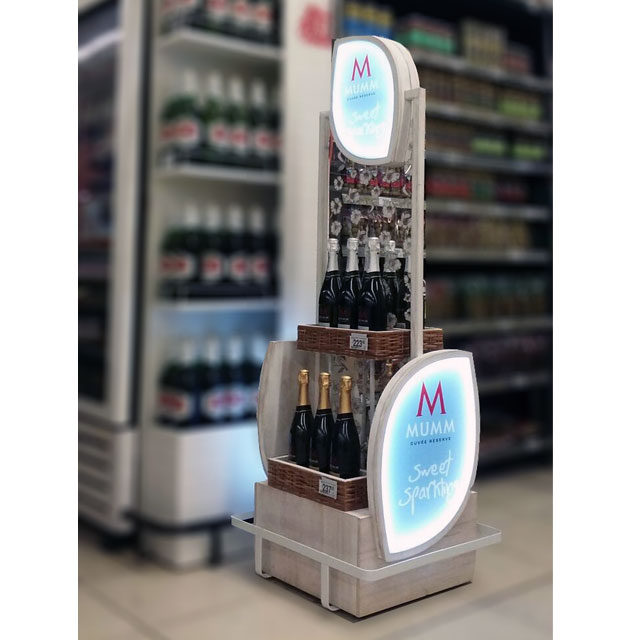 Designed and produced by Grupo Basicos, this Pernod Ricard floor display was recently rolled out to wine retailers across Argentina.
Manufactured mainly in vintage white wood and acrylic plastics, the display was intended to win cross-category engagement with its seasonal theme and strategic placement in fruit sections.
The unit was developed to hold the brands MUMM Sweet Sparkling wine, which is an an assemblage of Chardonnay, Pinot Noir and Torrontés. Two different displays were produced, some with backlit header and side laterals and some without.
Related
Flip Flop Wood Chair Floor Display
Cook's Bubbly And Bright Floor Display
Cupcake Winery Three Shelf Floor Display