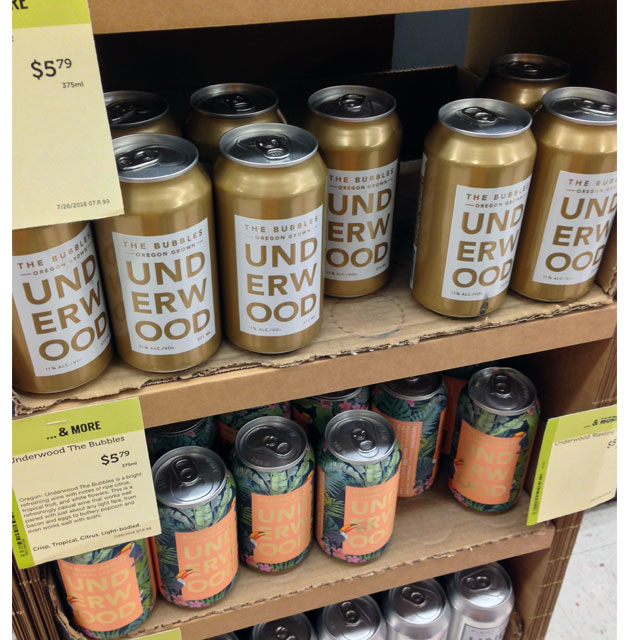 Oregon-based Union Wine Co. is part of a rapidly expanding industry where folks are tossing away their corks for pull-top cans. According to Nielsen, canned wine is estimated to be a $45 million dollar category. The canned wine craze started taking off around 2014, which is when Union Wine Co. saw this developing trend and was there to feed the huge demand for canned wine.
"Truthfully, the idea came from one of our wine-induced brainstorming sessions during the rebranding process," Ryan Harms, the owner and founder of Union Wine, told CNBC. "The wine in a can is a direct reflection of our company philosophy – making great craft wine minus all the fuss."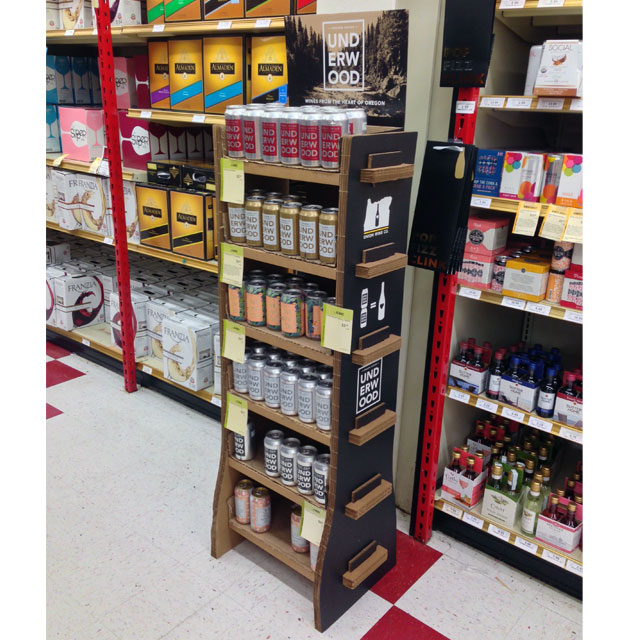 Critics of canned wine may argue that wine in a bottle is the proper way to appreciate the aromas, taste and romance associated with bottled wine……..this notion makes no difference to younger drinkers who seem to be ditching beer and bottled wine for canned wine because of its affordability and convenience.
Union Wine Co. is well aware of the impact that the millennial demographic is having in the category, so to stay ahead of their competition, the company launched this very solid floor display which we spotted at Total Wine. Holding several cases of canned wine, the exposed, raw edges of the display components and minimal print give the display an earthy-natural feel. As you scroll through the images below, you will see how the construction provides the ability to merchandise so much weight.
Corrugate key lock pieces were used on both sides and the back to hold the shelves in place.
We are big fans of using layered corrugate buildups in display design. Check out the links below to view some other displays that take similar approaches with their designs.
Related
Kryptonics Skateboards Roll Into Dicks Sporting Goods
Bartles & Jaymes Display Thanks Shoppers For Their Support
Marvel Launches Limited Edition Superhero Skateboards
References include:
Union Wine Co.
CNBC