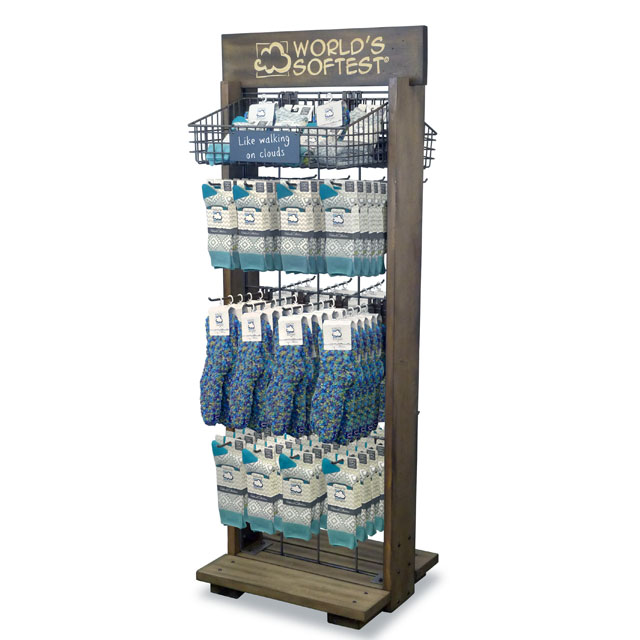 WORLD'S SOFTEST AND HIWASSEE SOCKS ON DISPLAY
Crescent Sock Company has numerous brands under its umbrella. These new dispensing displays from Concept Designs present two of their leading brands in a versatile and flexible package.
A stained wood frame encloses a wire grid that accommodates both product pegs and optional product baskets. To communicate a warm, rustic feel, the pegs and baskets are powdercoated with a "rusted" finish that complements the gray wood stain. The display can be merchandised on both sides of the floorstanding tower. The brand logos are laser etched into both sides of the stained wood headers. A chalkboard front plate mounted to the accessory basket gives the retailer the option to customize signage.
Concept Designs Inc., headquartered in Palo Alto, California, is a leading provider of innovative, custom retail display solutions. The company's award winning displays are innovative, cost-effective, and have been shown to increase their customers' sales by promoting their products and brands.